Good oil: great for machinery, but not for hands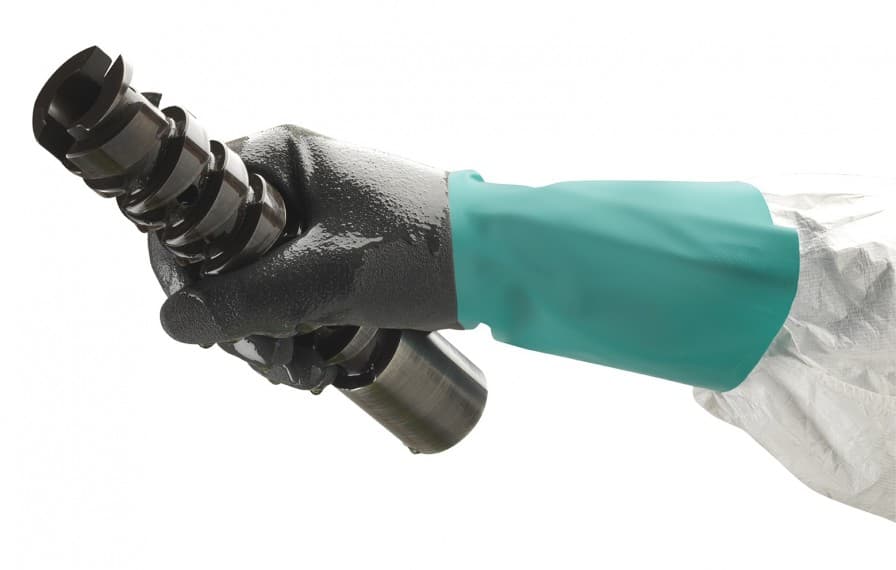 We've all heard it before: "a bit of grease never hurt anyone."
Unfortunately, this is not true, because commonly used grease and lubricants are capable of causing health complications that range from contact dermatitis up to those more serious, including a variety of cancers.
Engineering oil and the oily liquids used in machine maintenance aren't harmless. They are chemicals, and the chemical reaction they cause can harm workers the same as any other chemical.
Oil is a combination of many substances, including powerful neurotoxins, which can cause a range of symptoms including nausea, headache, euphoria and dizziness. These symptoms are signs that the nervous system of those exposed to oil is being damaged.
"An added risk of oil exposure can be a lack of grip when trying to adjust greasy machinery where injuries can be sustained when hands slip. When workers are focused on getting the job done, it can be tempting to see gloves as an impediment to completing the task", said Ansell marketing manager, David Nicholls.
"Even on sites where it's mandatory for gloves to be worn, many workers take them off, thinking that this will improve their dexterity and speed.
However, in doing so, they are unaware that oil, dust and small, sharp pieces of debris can be a nasty combination added to the surfaces that comes into contact with exposed skin. Getting a firm hold on a slippery surface can be quite a challenge but when other materials are added that can dig into hands and make one's grip less sure, it can protract the time taken to complete a job.
"Oil is used heavily in the majority of mining sites and associated maintenance areas and wearing gloves is the best way to keep one's hands away from this potential skin contamination.
"The Ansell AlphaTec 58-430 and 58-435 gloves address the need for protection against chemicals found in oils, as well as the common problem of wet and oily grip. When discussing needs with industry representatives, it was a common response that people wanted to improve their glove's grip," Nicholls said.
Ansell
Ph: 1800 337 041
www.ansell.com.au