GOOD COMMUNICATION IS VITAL FOR AUSTRALIAN ORGANISATIONS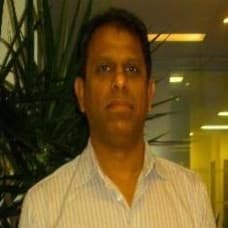 Good communication is essential for transmitting vision and goals and for ensuring quality performance. Workers most value managers who are honest, ethical and who encourage a free exchange of information among employees. Organisations bent on continuous improvement have found communication to be a critical success factor because it is a primary element involved in the delivery of quality to employees and customers.
Perception count is addressed through clear and effective communication. Sharing of information is best when done with employees and also with customers. Good communication strategies recognise that sharing information is a part of the quality education process for employees.
Management communicates with employees through bulletin boards, announcements, newsletter, visual management boards, recognition events, internal mail, electronic mail, round table speeches, unit meetings, annual reports, quarter progress reports, process reports and team meeting, all providing the information needed to perform the jobs as well as a great deal more that is considered irrelevant.
Communication between managers in different departments is an integral part of organisational life. When such communication occurs horizontally between managers on the same level (rather than vertically as part of the chain of command), it can be an effective aid to coordination. For example, through interdepartmental communication, the sales department can coordinate sales objectives with the production department.
If there is a conflict, it may be resolved by cooperation between the production manager and the sales manager. This type of coordination usually involves the carrying out of policy rather than policy formulation.
In most situations, managers will have to create the most efficient mix of one-way and two-way communication, rather than decide which one form to use exclusively. Many managerial communications, such as straightforward statements of company rules, will require little or no feedback for managers to be assured of their accuracy. In many cases, such as formulation of organisational objectives, two-way communication is usually essential, at least to a certain degree.
In short, effective communication is extremely important for managers for two reasons: first, communication is the necessary process by which the management functions of planning, organising, leading and controlling are accomplished. Secondly, communication is the activity to which managers devote an overwhelming proportion of their time for meeting KPIs.
M Khaldoon (Kan) is MBA (Aust), certified Six Sigma Black Belt, auditor and trainer, currently working at Sayfa as Quality & Continuous Improvement Manager. He has more than 17 years of experience in automotive, aviation and oil and gas with multinational organisations.