GOING, GOING, (ALMOST) GONE: LAST CHANCE FOR SME TAX RELIEF
03-05-2017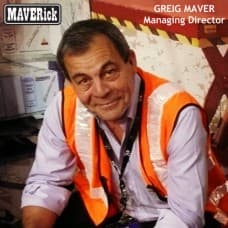 Remember Joe Hockey? Remember his May 2015 budget? Well, it seems that many have forgotten about it, and Greig Maver of MAVERick Equipment thinks it's worth reminding everyone.
The Growing Jobs and Small Business package in the May 2015 Federal Budget was a generous one – even if it was limited to companies with turnovers of less than $2 million. But it came with a serious incentive for small businesses to invest, allowing them to purchase both new and used capital items valued up to $20,000 and deduct the purchase price from their taxable incomes.
Anyone who is now saying "Oh yes, I remember that" has almost certainly forgotten that the scheme was not just for the 2015 tax year. It runs until 2017, which means that those same companies still have until 30th June this year to take advantage of the government's generosity.
"It' still a no brainer," says Grieg Maver. "It really is money for jam, but I'm convinced that people have forgotten about it."
For the benefit of those who hadn't forgotten (and those who now remember) MAVERick has around 350 items of materials handling equipment in stock and ready to move before the 30th June deadline.
As Maver puts it: "It's not often you can invest in your business and effectively get almost a third of the money back within a few weeks. But, the clock is ticking!"
MAVERick Equipment
1800 500 411
www.lifter.com.au