Published 30-04-2020
| Article appears in April 2020 Issue
GO WITH THE FLOW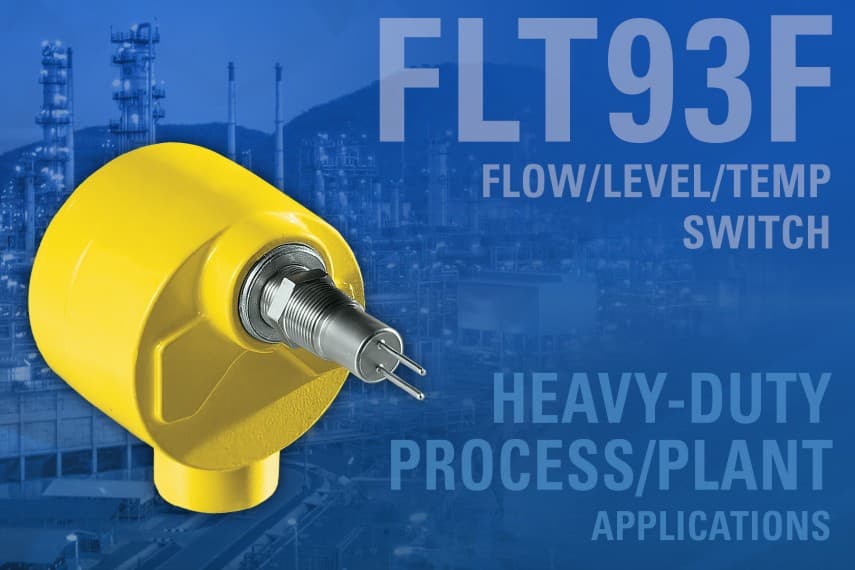 High-temperature, high-pressure, heavy duty processes that require continuous verification of flow and/or control of air, gases and liquids are a challenge for any engineer.
In response, AMS Instrumentation & Calibration offers the advanced FLT93F FlexSwitch from Fluid Components International.
The new FLT93F is a precision, rugged and reliable solution with full global approvals to maintain a safe work environment.
A technological breakthrough in thermal measurement technology, the insertion-style FLT93F FlexSwitch provides flow, level and temperature monitoring and control.
Highly accurate in air, gas and liquid, the FLT93F is ideal for ventilation air flow, purge gas assurance, gas analysers and sampling systems, inert gas tank blanketing, hydrocarbon gas flows, high-pressure relief valve monitoring and much more.
The FLT93F combines an all-welded stainless-steel sensing element with a user-friendly FlexSwitch control circuit to satisfy virtually any combination of flow, level and temperature application requirements.
It's easily field-configurable to provide unparalleled flexibility, accuracy and stability for all multi-purpose sensing and switching purposes.
Built tough for outdoor use, the FLT93F features a weather-resistant aluminium enclosure and a single one-inch NPT conduit port.
In hazardous areas where transmitter electronics must be separated from the instrument, the FLT93F's integral electronics can be replaced with a remote option.
AMS Instrumentation & Calibration Pty Ltd
03 9017 8225
www.ams-ic.com.au