GLOBAL MARKET ANALYSIS: STEAM BOILER SYSTEMS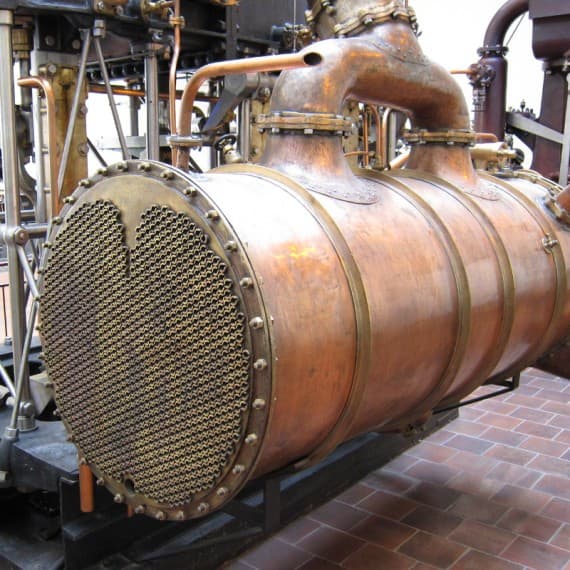 A new study has been added to the wide repository of the Market Research Reports Search Engine (MRRSE), highlighting how the constant rise in steam usage is greatly impacting the global market of steam boiler systems.
The report is titled as "Steam Boiler Systems Market - Global Industry Analysis, Size, Share, Growth, Trends, and Forecast 2016 - 2024", and it examines the size and status of the boiler market in various active regions around the world. It also includes an in-depth assessment of the market segments, and the factors that are influencing its growth.
In short, the report predicts that the Global Steam Boiler Systems Market will rise at a CAGR of 5.30% for the forecast period during 2016 to 2024. Rising at this pace, the global market will be valued at US$18.9 bn by the end of 2024, from US$12.0 bn in 2016.
The report also includes a precise analysis of the competition landscape using the evaluations of individual companies. This is based on crucial values and insights from the business overview, financial details, SWOT analysis, and the strategic overview.
Finally, the report ends with a detailed look at the research methodology. The report segments the global steam boiler systems market by boiler type which includes:
Water tube boilera
Horizontal straight tube boilers
Bent tube boilers
Cyclone fired boilers
Fire Tube Boilers
and more...
The active regions which are covered in the study include:
North America
Asia Pacific
ASEAN
Rest of Asia Pacific
Latin America
Rest of Latin America
Middle East & Africa (MEA)
GCC
South Africa
The concluding section of the report highlights the leading players which are studied in-depth. The key players include Cleaver-Brooks, Zhengzhou Boiler Group Co., Ltd., Buderus, Doosan, Clayton Industries, Byworth Boilers, Bhel, Fulton Boiler Works, Inc., LARSEN & TOUBRO LIMITED and the Hurst Boiler & Welding Company, Inc. Moreover, the report also highlights Porter's five forces evaluation that examines the power of the competitiveness existing in the overall steam boiler systems market.
For a look at the full report, visit MRSSE at: http://www.mrrse.com/steam-boiler-system-market