GLOBAL LOGISTICS OPERATION PARTNERS WITH AMTIL MEMBERS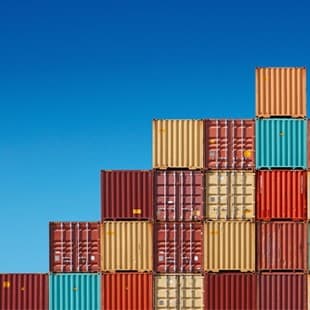 AMTIL has expanded its Corporate Partner programme with the addition of internationally recognised and respected freight specialist, SternaGL. The company offers a wide range of cost-efficient and flexible cargo options, including freight-forwarding, customs clearance and transport.
SternaGL services a wide range of industries including manufacturing, with extensive experience handling delicate process-line machinery and raw materials. Its consultative approach ensures attention to detail, which invariably leads to strong results and a positive customer experience.
"We're very excited to be able to welcome SternaGL as the latest member of our Corporate Partnership programme," says Anne Samuelsson, AMTIL's Head of Partnerships & Sales. "This is a partnership that will bring significant new benefits for AMTIL's members, and we are really looking forward to working with the SternaGL team."
AMTIL's Corporate Partners offer a selection of products and services within specific fields of expertise, for the benefit of AMTIL members. Other members of the programme comprise: AGL (energy), Interlease (business finance), Rigby Cooke Lawyers (legal services), and William Buck (accounting/financial advice).
AMTIL
03 9800 3666
www.amtil.com.au