GLOBAL ELECTRONICS DISTRIBUTOR LAUNCHES NEW PRODUCTS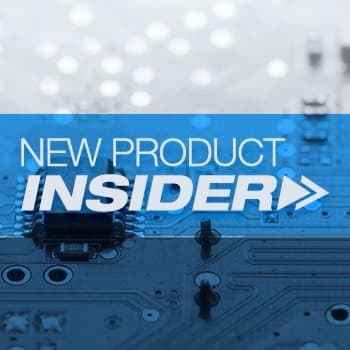 In June, Mouser Electronics launched more than 329 new products ready for same-day shipment, including Infineon Technologies' CIPOS Tiny 3-phase inverter modules, Murata's uSD-M.2 adapter kit, ams's TMD3702VC color and proximity sensor module and Molex's MultiCat mid-power connectors.
The CIPOS Tiny three-phase inverter modules use the latest Infineon Trenchstop IGBT 6 to enable maximum efficiency in a footprint 33 per cent smaller than the CIPOS Mini series.
The uSD-M.2 adapter kit enables customised Wi-Fi and Bluetooth connectivity for NXP's i.MX platforms and Embedded Artists' Wi-Fi and Bluetooth M.2 evaluation boards.
The TMD3702VC color and proximity sensor module combines proximity detection, colour sense (RGBC+IR) and digital ambient light sensing in an extremely narrow 1.44mm module.
The Molex MultiCat mid-power connector system provides 6.5A for each precision-machined contact to offer design flexibility for mid-current applications.
Mouser specialises in the rapid introduction of new products and technologies from more than 750 manufacturer partners, giving its customers an edge and helping speed time to market. For more information about these and other new products, go to Mouser's New Product Insider webpage.
Mouser Electronics
+852 3756 4700
au.mouser.com