GLOBAL DISTRIBUTOR'S NEW PRODUCT INSIDER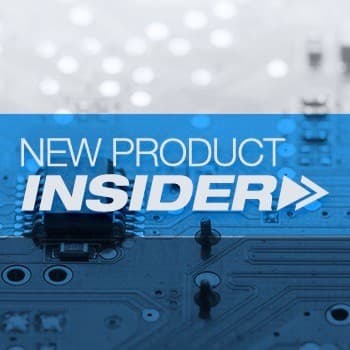 Mouser Electronics specialises in the rapid introduction of new products and technologies. As the industry leader in new product introductions, Mouser makes it a priority to stock the latest products and technologies from more than 750 manufacturer partners, giving its customers an edge and helping them cut their time to market.
Last month, Mouser launched more than 360 new products ready for same-day shipment, including the Cypress Semiconductor PSoC 6 BLE prototyping board, Melexis MLX90378 3D/joystick position sensors, Vishay UV LEDs and the Molex QSFP-DD interconnect system.
The Cypress Semiconductor PSoC 6 BLE prototyping board offers easy access to up to 36 general-purpose inputs and outputs, and the low-cost prototyping kit offers a turnkey solution that adds Bluetooth 5 Low Energy connectivity to IoT applications.
Melexis MLX90378 3D/joystick position sensors are monolithic magnetic position processor ICs, consisting of a TRIAXIS GEN III Hall magnetic front end, an analogue-to-digital signal conditioner, a DSP for advanced signal processing, and a dual-output stage driver.
Vishay's ceramic-based, high-power UV LEDs with silicone lenses deliver an exceptionally long lifetime for reliable, energy-saving replacement for mercury lamps.
The Molex QSFP-DD (double density) interconnect system features an 8-lane electrical interface that transmits up to 28Gbps NRZ or 56Gbps PAM-4 (up to 200Gbps or 400Gbps aggregate).
To see more of the new products available, visit Mouser's New Product Insider webpage.
Mouser Electronics
+852 3756 4700
au.mouser.com