| Article appears in November 2019 Issue
GLOBAL DEAL BRINGS OPEN-SOURCE PLCS TO AUSTRALIA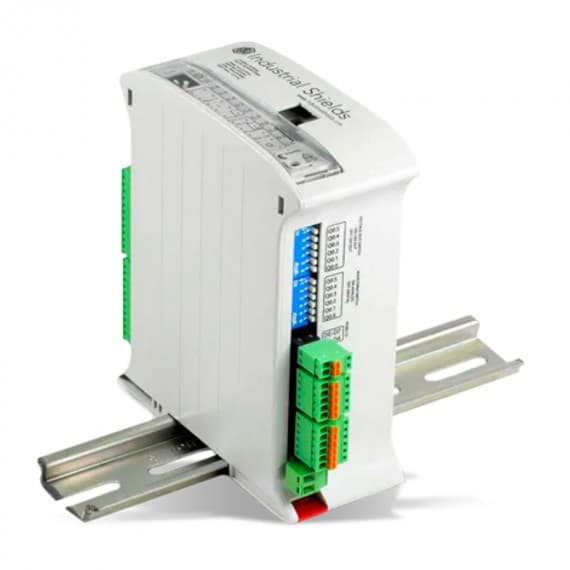 The Industrial Shields Ardbox Analog 20 I/O industrial PLC
Mouser Electronics has signed a global distribution agreement with Industrial Shields, a fast-growing European company that produces industrial automation electronic devices based on open source hardware electronics. The Industrial Shields product line now available from Mouser includes Ardbox and M-Duino families of Arduino-compatible industrial programmable logic controllers (PLCs).
"Industrial Shields' high-quality PLCs and industrial automation devices provide the flexibility that design engineers need to speed time-to-market," says Andy Kerr, Vice President, Supplier Management for Mouser Electronics. "Through this partnership, Mouser can bring Industrial Shields' innovative open source products to an even larger customer base worldwide."
Albert Prieto, CEO of Industrial Shields, adds: "We are thrilled to enter this agreement with Mouser Electronics. By partnering with Mouser, we can capitalise on their extensive distribution channel and best-in-class customer service."
The Industrial Shields Ardbox Analog 20 I/O and Ardbox Relay 20 I/O industrial PLCs are based on Arduino Leonardo boards and each offers up to 20 I/Os. The M-Duino Ethernet range industrial PLCs are based on Arduino Mega 2560 boards and offer up to 58 I/Os.
All devices provide a range of communications, including Ethernet, USB, I2C, SPI, RS232 and RS485, with support for Modbus protocol on the 20 I/O devices. Both families of PLCs provide the possibility to expand up to 127 modules using I2C, resulting in as many as 7100 I/Os in master-slave connections.
All PLCs can be programmed using the Arduino integrated development environment via a USB port. The M-Duino family PLCs are also programmable remotely over Ethernet. The M-Duino and Ardbox PLCs are compatible with each other, as well as with Touchberry Pi panel displays.
Mouser Electronics
+852 3756 4700
au.mouser.com