GLOBAL ALLIANCE SIGNS 121 COUNTRIES TO FUND SOLAR TECH
04-12-2015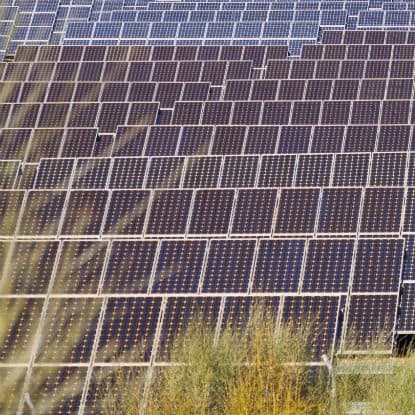 In the wake of the environmental summit in Paris, India's prime minister has announced that the world's 121 warmest countries will be coming together to invest in solar power and connect 1 billion people who are living without electricity, and have 40% of its own energy produced by renewable energy by 2030.
This announcement comes along with the reports of a multi-billion dollar African alliance to fund cleaner energy across the continent, and Dubai's plan to generate 75% of its power through renewable energy by 2050.
"Solar technology is evolving, costs are coming down and grid connectivity is improving," said India's prime minster Narendra Modi. 
"The dream of universal access to clean energy is becoming more real. This will be the foundation of the new economy of the new century."
Most continues have signed to the International Agency for Solar Technologies and Applications (Iasta), led by India. Even those that are not located in the tropics such as France and a number of other European nations have signed onto the arrangement.  
India is planning on putting US$30 million into the establishment of a headquarters in India, and then another $400 million towards renewable energy.
"The idea is that larger markets and bigger volumes will lead to lower costs, making it possible to spur demand," said India's senior negotiator, Ajay Mathur. 
Alongside this the African Union has launched the African Renewable Energy Initiative, which has put forward $20 million towards developing in the least10 gigawatts of renewable energy in the African continent in the next 10 years.
Some of this money will be given from the $100 billion pledged by the richest countries by 2020.
"The African Development Bank turned its focus to energy this year, seeking to bring electricity within a decade to the 620 million citizens on the continent who lack it," Anna Hirtenstein reports for Bloomberg Business.
"The institution funds both conventional and renewable power plants, and said it will triple its financing of climate action projects to $5 billion annually by 2020."
The initiative will most likely focus on develop geothermal projects in areas such as East Africa's Rift Valley, wind power facilities in North Africa, and hydropower across the continent.
"We have the potential to deploy 11 terawatts of solar energy, 350 gigawatts of hydro, 110 gigawatts of wind and 15 gigawatts of geothermal," said president of the African Development Bank, Akinwumi Adesina, in October.
Dubai has also taken centre stage, and announced a $27 billion initiative to provide every rooftop with the solar panels by 2030, this is part if their pledge to reach 25% renewables by 2030 and 75% by 2050.