GLOBAL 3D UPTICK LED BY DENTISTS
10-08-2016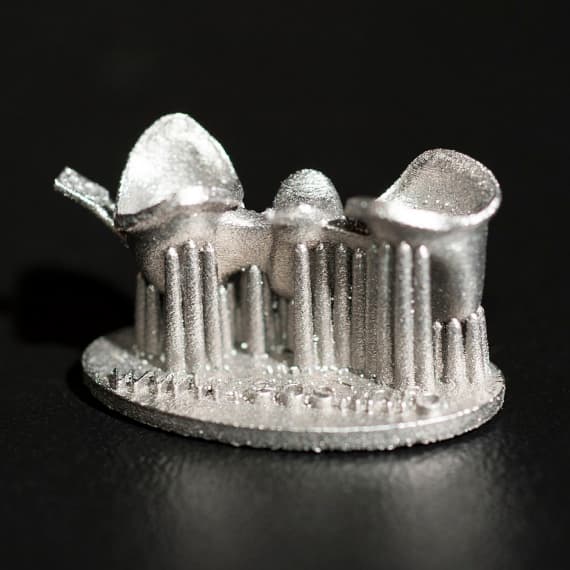 Following Australian-based 3D dentistry innovation, predictions show that the international market is ballooning, with revenue set to hit $3.7 billion by 2021.
The success story that was Oventus grabbed headlines: by embracing 3D printing, innovators were able to provide an incredible service to their customers in a fraction of the time it previously took.
Now, it seems that their plans to go global have been validated. SmarTech Publishing has just released a 140-page report that delves entirely and exclusively into the realm of 3D printed dentistry; providing advice, predictions, and long-term analysis: 3D Printing in Dentistry 2016: A Ten-Year Forecast and Opportunity Analysis.
This report follows on from their 2015 report, which correctly predicted a sharp rise in the custom-3D printing of dentistry equipment and customer care devices.
Now, in 2016, some of the largest and most influential dental care companies are beginning to market their own specialized 3D printers, in the same path as aerospace manufacturers.
Meanwhile, the lowering cost of more conventional technologies has meant that even the smallest of dental startups or practices have the ability to incorporate custom 3D design into their workflow, providing better tailored customer solutions.
The report is based upon an extensive series of interviews and case studies, offering the reader both an inside perspective for the industry, and an outsider analysis of the long-term trends.
The report provides "a ten-year market forecasts of the hardware, materials, software, and services used in 3D-printed dentistry, as well as projection of 3D printed dental parts shipped." 
"These are provided in both volume and value terms and are based on SmarTech Publishing's proprietary models of the 3D printing/additive manufacturing sector and 3D printed dentistry in particular."
Even if you are not working in the dental industry, the report (and avaliable extracts) are a prime example of an industry that has been unexpectedly and rapidly transformed by emerging technologies: a perfect case-study on embracing the future of technological advancement.