Gladys Berejiklian, we salute you!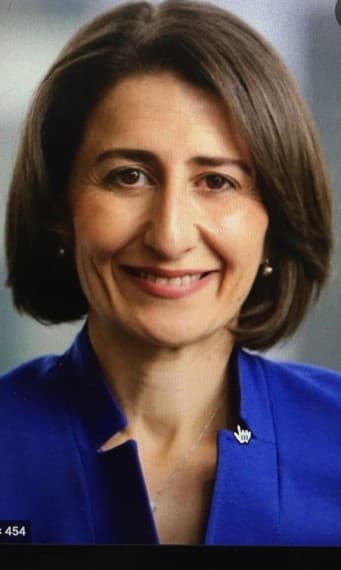 Industry Update was shocked and deeply disappointed to learn that the NSW Premier, Gladys Berejiklian, resigned today.
Ms Berejiklian was informed of the unfortunate news that she was being investigated by the NSW Independent Commission Against Corruption (ICAC) yesterday afternoon and overnight had made the "extremely difficult decision" to resign as soon as the Liberal Party could elect a new leader.
Industry Update Publisher Scott Filby found Ms Berejiklian to be the most impressive of the NSW premiers and unlike any of her predecessors, winning not only our votes but our hearts and minds.
We cannot think of any premier that has won popular suppoort of the scale that Gladys has enjoyed! No doubt Gladys will bounce back stronger than ever once the ICAC hearing is over. 
We will be watching ICAC and should they not uncover any corruption bomb then the very future of ICAC may be in jeopardy!
The vast majority of NSW voters believe that Gladys is a strong leader who has kept us safe and in high spirits throughout the COVID-19 ordeal.
Gladys Berejiklian, we salute you!
Image courtesy of Wikipedia