Published 09-03-2021
| Article appears in April 2021 Issue
Give industry more detail on plastics plan, urges employer group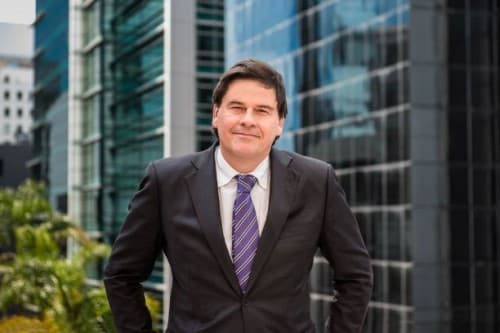 Ai Group has called for more work to be done on the finer detail of the National Plastics Plan, to ensure industry can source suitable alternatives within fair timeframes.
The plan, which aims to fight plastic waste, includes the phasing out of expanded polystyrene (EPS) packaging around whitegoods by the middle of 2022 and the disposal of cups and food packaging made from EPS by the end of the year.
The government says it will consider regulatory action should these targets not be met.
The national employer association's Chief Executive, Innes Willox, responded to the federal government's plan in a statement to Industry Update.
"Industry is in a state of transition to a circular economy and Ai Group continues to work constructively toward that aim through our advocacy efforts and commitments, such as our partnership in the soon-to-launch Product Stewardship Centre of Excellence," he said.
"The recent commitment the government has made to tackling waste and developing a circular economy is admirable, however some work will need to be done on the finer detail of the National Plastics Plan.
"This includes ensuring that, in practice, industry can source genuinely suitable and sustainable alternatives, harmonising state and federal activities and regulatory processes, as well as providing industry with support and fair timeframes to adjust their products and associated procurement activities."
The plan also proposes plastic-free beaches, new labelling guidelines and greater consistency in kerbside bin collections. It was welcomed by the Waste Management and Resource Recovery Association of Australia (WMRR), which said it was the furthest the federal government has ever gone in driving a closed-loop supply chain.
"The penny has certainly dropped in many areas and we look forward to continued engagement with the government on how all stakeholders – manufacturers, the waste and resource recovery industry, governments, consumers and more – can come to the table to create a true circular economy across all material streams and not just a successful closed-loop model," WMRR CEO Gayle Sloan said.
"These high-level actions announced today are positive and welcome, but this is just the start of the journey; the details that will help us meet our goals and targets will need to be ironed out and our essential industry looks forward to working with all levels of government and other supply chain stakeholders as we strive ahead in our quest to build a sustainable Australia."
Ms Sloan added: "Ideally, the federal government will adopt a polluter-pays model for managing packaging materials, with stronger independent oversight and improved targets of recycled content in plastics, given the current 20 per cent target for plastics is wholly inadequate."
The plan stems from the government's first National Plastics Summit in March 2020, which brought together more than 200 leaders and experts from government, industry and community sectors to identify and showcase new ideas and solutions.
On March 31, Griffith University EcoCentre in Queensland is hosting an in-person and online conference for anyone wanting a better understanding of the issues surrounding packaging waste. Among the speakers will be Prof Pierre Pienaar, President of the World Packaging Organisation and Ms Dominique Lamb, CEO of the National Retail Association.