Gillard pledges $1.75b to tackle skills crisis
31-08-2010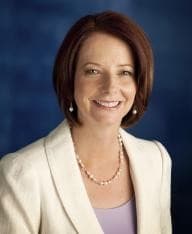 Prime Minister Julia Gillard will dangle a $1.75 billion carrot to the states as an incentive to overhaul Australia's vocational education training sector.
The funds will be put on the table at next month's Council of Australian Governments meeting in a bid to solve Australia's chronic skills shortage.
Last week Ms Gillard warned that the nation must increase its skills base if the workforce is to adapt to the changing economy.
Ms Gillard is expected to announce a raft of new reforms she wants the states to adopt when COAG meets on April 13.
These are expected to include more harmonisation of courses across Australia, more incentives to upgrade skills, and partnerships with industries seeking specific skilled workers.
A new Government report titled Skills for all Australians, says the states will have to make "additional effort" at reforming the current vocational education system in return for the money it is offering.
"Simply funding additional training places is no longer an adequate response in an environment where international and domestic pressures are changing the way we do business, it says.
"All governments must work to create the national training system … that more businesses can partner with to develop their workforces, where more students can get the basic qualification they need for a decent job in a higher-skills economy, where disadvantaged individuals and regions participate fully.''
Skills Australia last week warned of national skills shortages within the next three years unless drastic measures are taken.
In NSW alone, it found that an extra 180,000 trade or certificate workers and 144,000 more diploma-qualified workers were needed by 2015 to meet labour demands.