GIGABIT COMMS MADE FOR INDUSTRIAL ENVIRONMENTS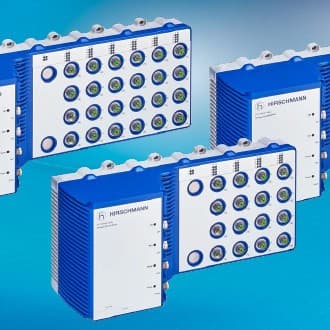 Available now from Control Logic, the Hirschmann Full Gigabit Managed IP67 Octopus brings full Gigabit support to the Hirschmann IP67 range of switches.
The Full Gigabit Octopus switches are highly configurable, come with a variety of features and in three sizes for 8, 16 or 24 ports, depending on network size. With their IP67 ratings, the compact switches don't require cabinets, making them easy to install and maintain.
Ideal for transportation applications, such as traffic control systems, rail-rolling stock, mass transit systems and railway and train stations, the switches have international train approvals for use alongside tracks or onboard trains.
The Full Gigabit Octopus switches are also well-suited for applications requiring superior data transfer rates in extreme operating conditions, such as general manufacturing, automotive and machine building settings.
Control Logic
1800 557 705
www.controllogic.com.au