THE GIFT OF AUSTRALIAN MADE
15-11-2017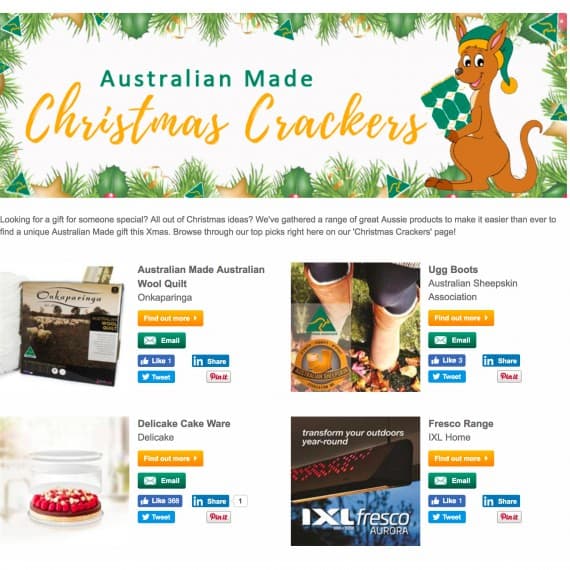 The Australian Made Campaign is making a timely call to the nation's consumers to buy local this Christmas, supporting Australian manufacturers and farmers, as well as the retailers that stock their products.
The campaign's Chief Executive, Ian Harrison, is keen to highlight the importance of keeping it local, with every dollar spent on Australian-made and Australian-grown gifts and produce for this season's celebrations helping businesses maintain production, employment and investment in the local economy and community in the year ahead.
"Supporting local businesses, and in turn our local communities, are just a few of the many great reasons to buy Australian," says Harrison.
"Aussie products are innovative, well-made, and offer exceptional value for money – there's a great Aussie gift out there for everyone."
"The Australian Made, Australian Grown logo is one of the simplest ways to identify Australian products and produce, so we encourage all shoppers to look for the kangaroo in-store and online this festive season," Harrison adds.
Australian Made Campaign
1800 350 520
www.australianmade.com.au