Giant Kaishan compressors meet domestic nickel demand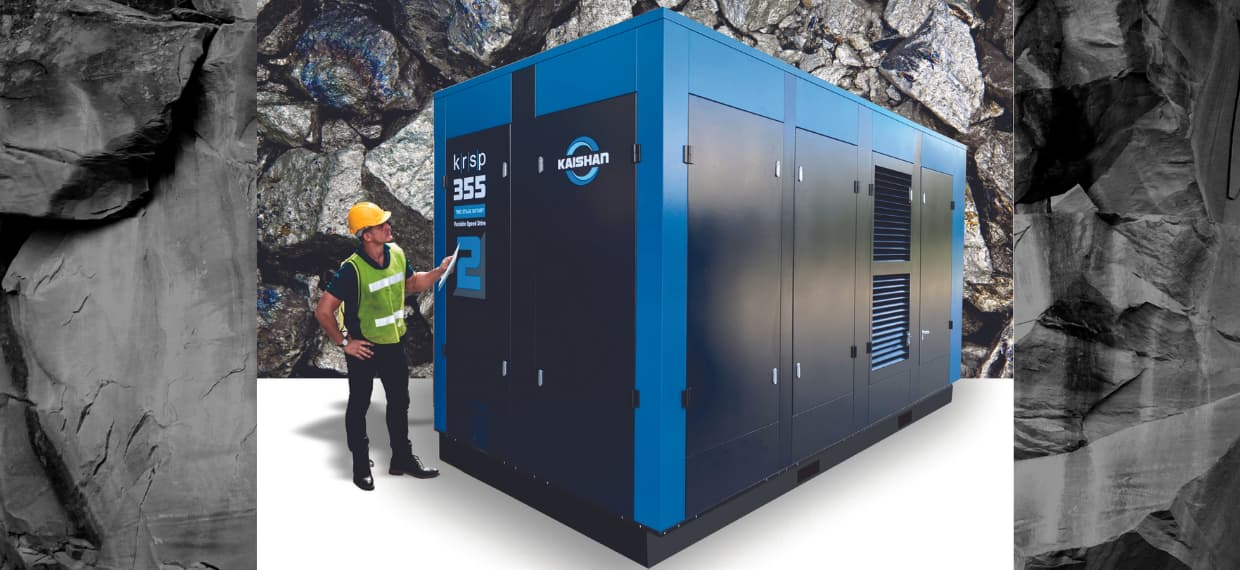 Australia is one of the world's largest nickel producers with multi billion dollar sales per annum. As demand for nickel increases, the manufacture of stainless steel and more recently as a major component in lithium batteries to store electricity from wind and solar installations and power the electric vehicles of today and the future, consequently, the demand for nickel is set to grow dramatically. 
According to Kaishan, which supplies a wide range of air compressors from heavy duty rotary screw models to compact compressors, the sustainable production of nickel is essential as the customers purchasing Electric Vehicles (EV) want to know that the inputs to the manufacturing of these vehicles are also sustainable.
Nickel sulphide is mined before being crushed and concentrated using nickel sulphide floatation technology. The concentrate is then dried and smelted into a granulated matte 68 percent pure nickel
product. The refinery process converts this base product to 99.8 percent pure nickel metal powder and briquettes for local and export markets. 
Australian refineries will need to meet a rapidly expanding local and global demand for 99.99 percent pure nickel sulphate. To power mining and refinery processes required to meet this rapidly growing demand, superseded compressors are being replaced with Kaishan krsp 2-Stage, rotary screw compressors with integral variable speed control.
Kaishan compressors employ advanced 2-stage and variable speed technology to each produce 70m3/min air at 10bar.g. with a highly beneficial output to input energy ratio. The energy saving operation of these new age compressors compliments the green energy and sustainable production capabilities for Australia's nickel refining processes.
Each compressor is 4350 x 2200 x 2580 and weigh11,500kg, specially built to handle the hot, dusty and harsh conditions of mining and heavy industrial applications.
The compressors will be maintained and serviced by Kaishan partner company, Hoerbiger. Through their global design and manufacturing facilities Kaishan Compressors have the capability to design, produce and install custom compressed air solutions for every application.
The company supplies a wide range of air compressors from heavy duty rotary screw models to compact compressors for a range of general and specialised applications.