Published 27-10-2020
| Article appears in October 2020 Issue
Getting the right pump for large and hard particles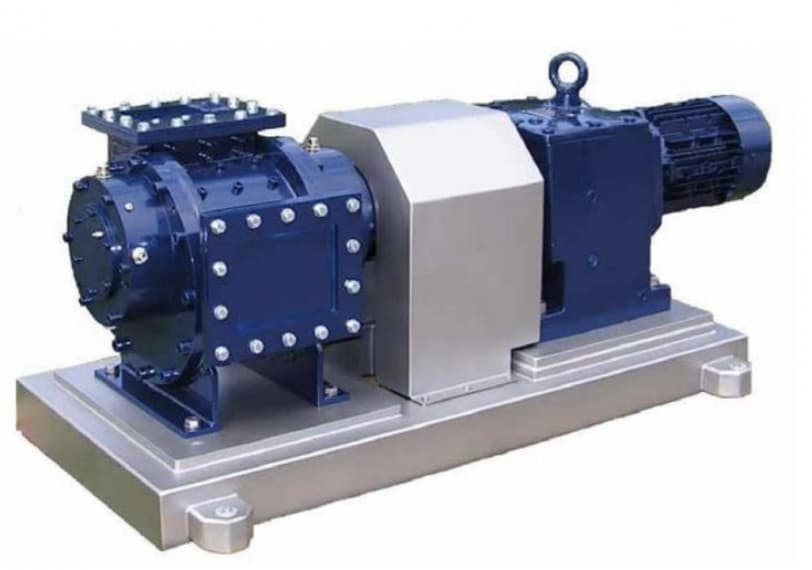 Do you need a tough and durable pump that is suitable for pumping large and hard particles such as fish, cut offs and animal by-products?
The unique construction of the JS Lamella pump enables it to pump large and hard particles such as bones, tissues and fat.
There are many scenarios where transferring solid materials without adding liquids is required. Another model, the JL Lamella makes it possible to pump an inhomogeneous product over long distances. One example would be food processing when pumping thick consistency foods like minces or vegetables to make patties.
These consistencies must be mixed to a particular recipe that cannot take further moisture. Another example would be transporting bone and offal in an abattoir or meat process plant.
The transportation of pre-broken bone and offal can be a costly area of production, which can be simplified and more cost-effective. The pre-broken product can be transported [un-manned] within fully enclosed pipelines. The closed pipe system reduces hygienic problems and odours.
Because of the pump's compact design and ability to pump in a closed pipe system, the JS Lamella Pump replaces other systems such as screw conveyors, progressive cavity pumps, pressure tanks and conveyor belts. 
The enclosed pipeline system ensures more sanitary conditions. The product is much less likely to be contaminated by insects, dust or water [rain]. This cannot be guaranteed when using screw conveyors or manual transfer systems like forklift and bins.
The Lamella pumps also reduce labour and maintenance costs for operation in comparison to a blow tank or manual system. A manual transfer system requires a manned forklift, which also brings into play wear and tear on the forklift, increases OH&S risks and increases the chance of equipment damage.
Using a blow tank system requires an operator, and this system also requires the addition of water, which needs to be cooked out of the product, using more fuel than that required for a JS Lamella pump transfer system.
Maintenance on a screw conveyor can get expensive. Re-welding flights, straightening screws, wear on the flights are all maintenance issues for screw conveyors transporting tough materials like cattle bones. Also, when distances become too long, a screw conveyor becomes less economical and more problematic.
Additionally, the Lamella pump has lower energy and maintenance costs, as well as a higher capacity, in comparison to other systems. The JS Lamella Pump does not require any manned operation, which reduces the risk of injuries.
https://www.hydroinnovations.com.au/wp-content/uploads/br-Lamella_Pump-l...