GETTING AN EQUIPMENT LOAN WITH BAD CREDIT
20-07-2016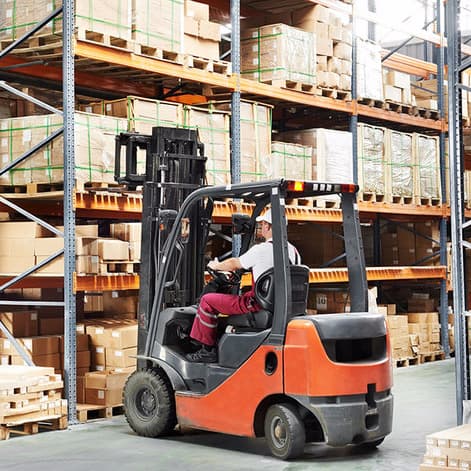 Whatever industry your business is in, there is likely some equipment or machinery that you could use to improve efficiency.
Depending on the size and circumstances of your business, you may need to finance new equipment purchases with a loan. However, getting approved for finance is not always straightforward, especially if you have bad credit.
The benefits of new equipment:
High-quality machinery, equipment, and vehicles can help your business to improve efficiency by reducing your workload, eliminating bottlenecks in your production, automating previously manual processes, and more.
Whether it's forklifts, pallet wrapping machines, trucks, or yellow goods, there is usually some form of equipment that your business could benefit from. Ensuring that your processes are efficient from the ground up will also mean that your business is well positioned to expand in the future.
However, small and medium enterprises do not always have the necessary capital to buy the equipment they need outright.
Loan options and bad credit:
Having bad credit as a business owner does not mean that getting finance is impossible for you. However, it will be more difficult to get your equipment loan approved.
Whatever the cause of your bad credit was, you should start by trying to correct these mistakes and improve your financial situation. One way to do this is to pay down any existing debts and make sure you meet any and all financial commitments that you have. You can also try and find cost efficiencies in your business to reduce non-essential expenditure.
Improving your financial situation and showing that your current financial practices are different from those that caused you to have bad credit will make your loan application more attractive to lenders. Once you're ready to apply for a loan, you'll potentially have a few options you should be aware of, these include:
Secured equipment loans –the advantage of a secured loan is that they tend to be at a lower interest rate than an unsecured loan since they are a lower risk for the lender. This makes them a good option for people with bad credit.
Personal loans –getting a bad credit personal loan to buy your equipment has the advantage of being more flexible than a secured equipment loan. For example, you could borrow an amount that allows you to purchase the piece of equipment you need with enough leftover to buy stock or other business assets that will allow you to fully utilise your new equipment.
Getting help from a finance broker:
Another option for improving your chances of getting approved for an equipment loan with bad credit is to speak to a finance broker.
A good finance broker will be able to give you loan advice tailored for your financial situation. If you are not sure what type of loan best suits your needs, then getting expert advice can be extremely helpful. A finance broker will also have access to a wide range of finance products from different lenders, and they will know which of these will be appropriate for people with bad credit.
When you apply for finance through a broker, they will also be able to advocate the strengths of your financial situation to lenders. This can be especially important for business owners who are no longer in the same financial situation that caused their bad credit.
Depending on your circumstances, getting the help of a finance broker could make the difference you need to get approved for an equipment loan with bad credit.