Materials Handling & Equipment
GETTING ATTACHED TO SAFE MATERIALS HANDLING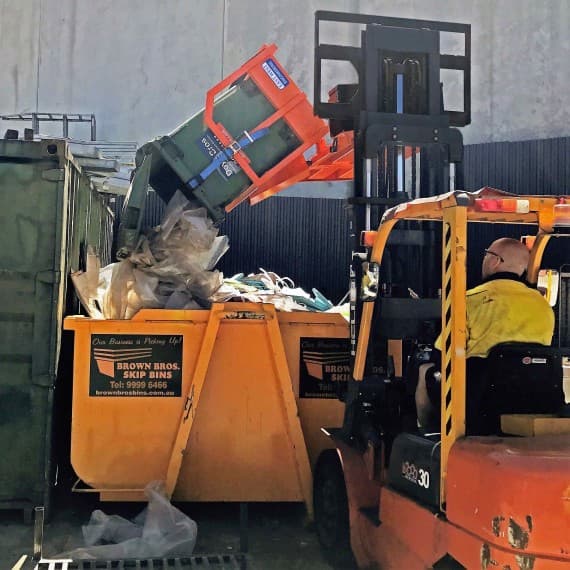 Thirty per cent of worksite injuries occur during materials handling activities such as pushing, pulling, lifting and carrying, so it is critical to have the right equipment and ensure they are used properly. Increased legislation of workplace safety and the need for companies to run lean has driven the development of an extensive range of specialised materials handling attachments designed to suit almost every daily task.
Work platforms, goods cages, lifting jibs, bin tippers, rotators, clamps, fork positioners, roll prongs, telescopic forks, fork spreaders, pallet inverters and drum rotators mean that there is little a forklift equipped with an appropriate attachment can't do.
Materials handling attachments can vary in function, operation and capacity. For the safety of staff and assets, it is important not only to choose the right equipment for the job, but also that it is suitable for the machine you are fitting it to and the load you are handling. This is where an experienced materials handling supplier is important, as they can provide advice on selecting the right equipment for your needs.
Additionally, ensure that the equipment complies with relevant Australian standards, is supplied with risk assessment, certification and manuals, and is backed with after-sales support. The next step is to put preventive measures in place, understand any associated risks and provide appropriate training to operators of the equipment, reducing the risk of injuries and asset damage.
When it comes to the safety of handling materials on-site, East West Engineering is at the forefront of the Australian materials handling industry. Due to its reputation for quality engineered materials handling products and a successful track record for delivering custom handling solutions, East West Engineering's products can be found in workplaces across Australia.
"Our focus has always been our customers," founder Ron King says. "For over 35 years we have been designing products that ensure the safe and productive handling of materials in the workplace. Most importantly, all our products are manufactured to Australian standards.
"The trained staff at East West Engineering can help evaluate the productivity goals and demands of your material handling processes ensuring the best product advice or design criteria for projects requiring customised solutions."
Workplace material handling safety matters. It's never too late to implement a safe working environment.
East West Engineering
1800 061 998
www.eastwesteng.com.au