Get a winning edge with Starrett's new measurement systems
12-06-2014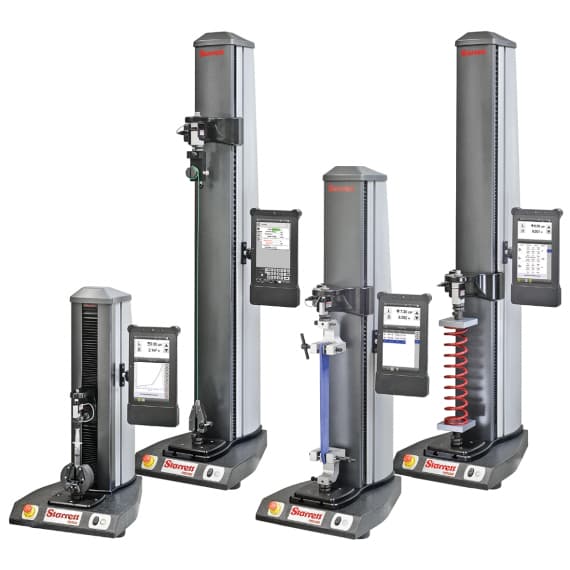 Starrett's new range of force measurement systems exemplify the craftsmanship and quality synonymous with all Starrett products.
Since 1880, Starrett has helped leading global manufacturers make better products through innovation, advanced measurement technologies and a commitment to customer satisfaction.  
Starrett force measurement systems are an ideal solution for tensile, compression, flexural, shear, coefficient of friction, and cyclic testing.
"You can easily and efficiently perform push/pull testing, break testing, or constant holding testing," said Starrett's sales representative," David Eldridge.
Starrett's range of force measurement equipment is currently used across a range of industries where testing is required to meet various testing standards including ASTM, ISO, BS, DIN, and others. Manufacturing applications include packaging, medical devices, textiles, and springs.
Starrett offers a range of models with differing force capacities.
All are operated using a simple touch screen controller featuring a 10" colour tablet. The tablet has WiFi and Bluetooth compatibility and comes with two USB 2.0 ports making export of data simple and seamless.
Starrett Australia
Ph: 02 96206944