GET READY FOR THE BIG SHOW BY REGISTERING ONLINE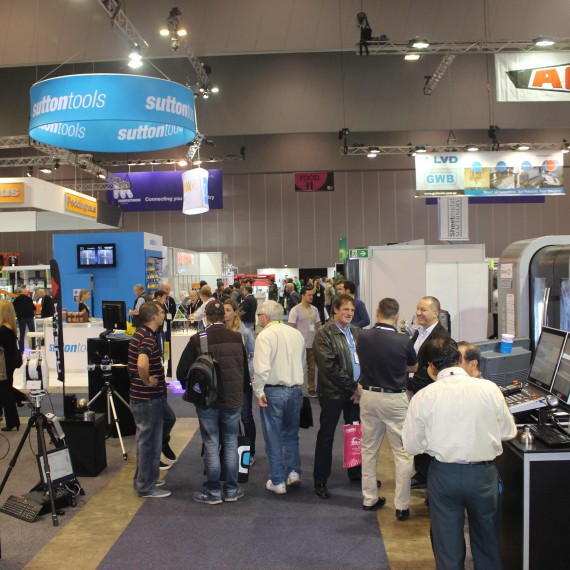 Online registrations are now open for Austech 2019, Australia's premier advanced manufacturing and machine tool exhibition, set to take place at Melbourne Convention & Exhibition Centre from 14th to 17th May.
The opening of registrations marks a significant milestone in the build-up to this year's exhibition, which is set to be the biggest in the event's history, with more than 5600m2 of floorspace already sold.
Interestingly, the, early floor space sales were dominated by a comparatively small number of exhibiting companies, as many manufacturing technology suppliers have opted to book much larger stands at Austech 2019. According to AMTIL's Events Manager Kim Banks, the tendency among exhibiters to book early reserve larger stands is indicative of a positive mood among Australian manufacturers and technology suppliers that has not been the case for a number of years.
"We've been quite blown away by bookings this time round," says Banks. "Three months out from the start of the show, there's still some stands left, but we fully expect Austech 2019 to be a full house. And the fact that exhibitors seems to booking early and taking larger stands suggests people in the industry are expecting to see significant sales taking place at this year's show."
Co-located with National Manufacturing Week, Austech 2019 is expected to attract more than 10,000 decision-makers from across manufacturing industry. They will be able to see machinery exhibits from companies such as Bystronic, Dimac Tooling, Hare & Forbes Machineryhouse, Industrial Laser, Okuma, Raymax Applications, Robert Bosch, and Sutton Tools.
The exhibition will also feature a variety of dedicated technology areas. The Additive Manufacturing Pavilion will once again explore the latest developments in 3D printing, while the Digitalisation Pavilion – returning after a successful debut in 2017 – will shine a light on current trends in the application of digital technology in manufacturing processes. The newest addition is the Air Technology Pavilion, an area displaying the latest state-of-the-art compressors and air technology.
Alongside the exhibition itself, Austech is collaborating with NMW to present an extensive speaker programme over two presentation theatres: the Industry 4.0 Theatre and the Connected Manufacturing Theatre.
Limited exhibition space is still available at Austech 2019. Advanced registration for the show is available now online.
AMTIL
03 9800 3666
www.amtil.com.au/austech