Get access to major projects
31-08-2010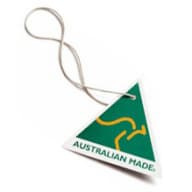 Would your company like the opportunity to pitch for major projects in Australia and overseas?
Industry Capability Network (ICN) is a business network that introduces Australian and New Zealand companies to projects large and small.
The Australian Made Campaign is now working with Industry Capability Network (ICN) to help connect manufacturers with major projects and new business opportunities, as part of the Federal Government's Buy Australian at Home and Abroad (BAHA) initiative. 


The ICN Gateway is a free online tool that allows businesses to register interest in tendering for new projects.
By registering with ICN, you can make sure your details are available when there is demand for your product or service.
Visit http://gateway.icn.org.au/ to find out more.