German manufacturing at its best: When it comes to safety, Pilz leads the way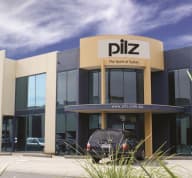 In tough economic times, the need for increased productivity in manufacturing is vital.
In today's business climate, manufacturing companies need to be more efficient and productive in order to survive.
Pilz, a global leader in automation technology, has remained at the top of its game through innovation and sustainable manufacturing practices.
The German based company is a strong advocate for Mittelstadt manufacturing processes (similar to lean practices).
In this exclusive interview with Industry Update, Klaus Stark, Pilz's global head of operations explains the main reasons for the company's outstanding success and how Australian companies can learn from their experience … 
 
Pilz is a leading, innovative automation technology company with a strong focus on workplace safety.
Established some 65 years ago, the company provides one-stop solutions for both safe and standard automation. 
 

This includes ground-breaking products in the area of sensor, control and drive technology. 
The company's innovative products have been a key to its great success, says Klaus Stark, global head of operations.
Stark, who visited Australia late last year to inspect the local operation, says innovation and safety make Pilz stand out from its competitors.
"What we are selling is safety, says Stark. "That knowledge has helped companies throughout the world to benefit from our experience."
Another reason for the company's great success has been its customer service, Stark says.
"We are a family-owned company and that means a more personal service.
"Because we don't have shareholders the family and management make its own decisions.
"We choose which products will best suit our clients.
"And much of the profits our reinvested back into the company for the benefit of our customers."
Stark says the company has always adopted "mid-range" strategies over 5-10 years and is constantly rolling out new products.
"We don't go for the 'quick buck' he says. "We want to have a sustainable business and build long-term relationships."
Pilz was originally founded as a glass-blowing business by Hermann Pilz in Esslingen, Germany in 1948. Early products included glass apparatus for medical technology and mercury relays for industrial applications.
In the 1960s control passed to Hermann's son Peter, who developed the company into a supplier of electronic control and monitoring devices and programmable logic controllers.
In 1987 the company launched safety relay PNOZ, an emergency stop system. PSS control systems were developed in the 1990s.
Other Pilz products and services include sensor technology, bus and industrial wireless systems, risk assessments and training courses on machinery safety.
Renate Pilz has been Managing Partner of the company since 1994.
In addition to the head office in Germany (now in Ostfildern), Pilz is represented by 26 subsidiaries and branch offices on all continents.
From its humble beginnings, the company now employs some 1800 staff worldwide.
Pilz is a stereotypical Mittelstadt company. 
Mittelstadt manufacturing practices are renowned for quality, efficiency, sustainability and productivity.
"German engineering has a proud history of safety and quality, says Stark.
"We have defined global standards, he says.
"Mittelstadt is typical of Germany and typical of Pilz."
Stark says Australian manufacturers can benefit by adopting similar methods.
For many years all Pilz products were designed and manufactured in Europe – mostly in Germany.
Now the company is spreading its wings into other areas.
All design is carried out in Germany, Switzerland and Ireland.
And products are largely manufactured in Germany, Switzerland and Prague.
About 12 months ago the company broke new ground with the opening of a new manufacturing facility in China.
"This will be to service the rapidly expanding Asian market," explains Stark.
It is unlikely any of the products produced in China will be sold into other global markets.
"Asian products will be produced for the Asian market and European products will be produced for the European market."
Stark says Pilz has always placed great emphasis on research and development (R&D) and that trend will continue.
"All R&D is done at our headquarters in Germany as well as Switzerland and Ireland, he says.
In Australia, Pilz runs a highly successful operation at its headquarters at Clayton, Victoria.
"One of the keys to success in Australia has been in using local people who have a deep understanding of the local market and who have been able to communicate our safety message."
Stark says the cost of manufacturing goods in Australia is comparable to Germany.
But a much smaller local market, remote location and long distances to transport goods means it can be less cost effective to produce goods.
Unlike in Europe, Pilz in Australia has a much stronger focus on the mining sector.
"In Australia you cannot just be focused on tooling machines," he says.
How do you see the future of manufacturing globally?
"It's becoming harder and harder for all companies to compete. The only difference now is that transportation is much cheaper.
"I am worried that manufacturing in some western countries may struggle to survive in the future."
Australia, says Stark, is well-placed to take advantage of the Asian boom in coming years.
"And you have many good engineers – so your future looks bright."
Stark is impressed with Australia's current safety standards, buts says a national approach to safety would be more effective.
"Australia closely follows global safety standards, which is the right approach."