GERMAN JOINT VENTURE TO PRODUCE LITHIUM-ION BATTERIES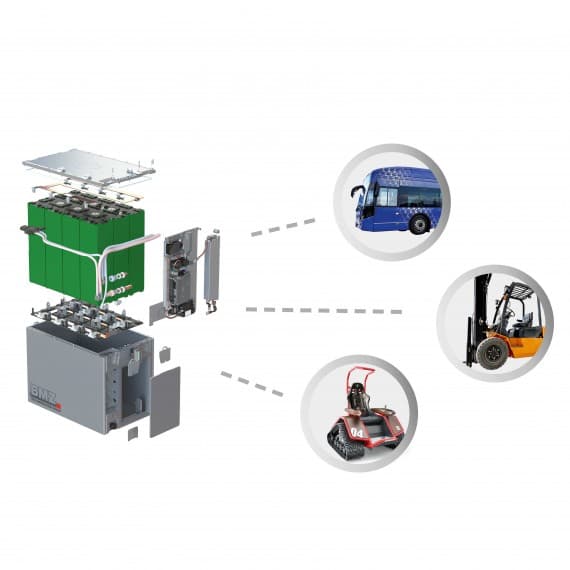 Two German companies have signed a joint venture agreement to manufacture lithium-ion batteries for industrial trucks in the Europe, Middle East and Africa. Intralogistics solutions provider Kion Group AG, the parent company of premium industrial truck manufacturers Linde and Still, and lithium-ion systems specialist BMZ Holding GmbH will join forces under the name Kion Battery Systems GmbH. The agreement still needs to be approved by the relevant antitrust regulator.
The new company will increase production capacity to best serve the rapidly growing demand for lithium-ion batteries and systems in the intralogistics market. Initially, it will focus on the production of 48 and 80V batteries for counterbalance trucks, but will later expand to 24V batteries for smaller warehouse trucks. 



The production facility will be in Karlstein am Main, near Frankfurt in central Germany, the headquarters of the BMZ Group. The workforce is expected to grow to around 80 by 2023, mainly in production, research and development. 

"This alliance will boost our role in the lithium-ion battery segment and will put the Kion Group – and, by extension, all of the Kion brand companies – in an even stronger competitive position," Kion Group CEO Gordon Riske says. "The cooperation with BMZ Group will enable us to effectively meet the steadily growing demand for advanced lithium-ion batteries and to ensure highest reliability of supply for our customers."
Sven Bauer, founder and CEO of BMZ Holding, also confirms the great potential of the collaboration.
"KION has been a highly valued partner and customer of ours for a long time," he says. "Our two companies have been fostering a strategic and operational business relationship for many years. The technology of BMZ Group and its 25 years of industry experience form a great basis on which the joint venture can build its future success and deliver benefits for both founding companies."
According to Bauer, the key to the success of the joint venture will be direct access to proprietary test labs and development teams as well as strategic, cost-optimised product developments.