GERMAN ENGINEERS CREATE MICRO-CAMERA
29-06-2016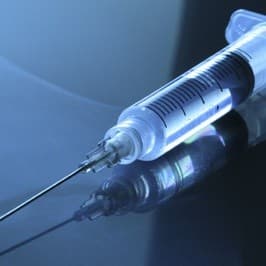 In a new step forward in health imaging, German engineers have created a camera that is the as small as a grain of salt.
Researchers at the University of Stuttgart have create a three-lens camera that can fit onto an optic fibre just 2 hair strains in width using 3D printing technology.
The camera being as small as it is, is intended to be used as a minimally-intrusive imaging procedures, or as surveillance systems.
The compound lens is just 100 micrometres wide, and 120 micrometres with its casin, and can focus on an image at a 3.0mm distance and can relay the infomration over a 1.7 metre optic fibre. 
It took only a few hours to design, manufacture and test the tiny eye, which yielded "high optical performances and tremendous compactness", the researchers reported.
The tint camera fits inside a standard syringe needle, said the team, which then allows them to inject it into various organs within the body. 
"Endoscopic applications will allow for non-invasive and non-destructive examination of small objects in the medical, as well as the industrial, sector," they wrote.