GEOMETRIC SURVEY OPTIMISES CRANE LONGEVITY AND SAFETY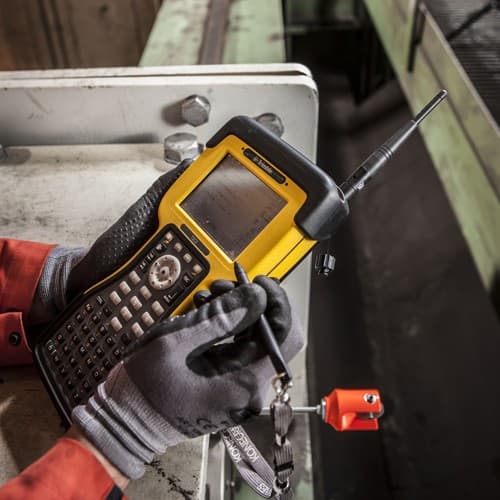 The latest version of the Konecranes CraneQ geometric survey is now available in Australasia, giving crane owners accurate data on the geometry of their cranes, enabling informed maintenance and action to improve safety and optimise crane service life.
The CraneQ survey is applicable to all kinds of overhead cranes and particularly relevant to those in heavy-duty industries such as steel, paper, manufacturing and mining, where cranes are subjected to harsher operating conditions and more demanding uses.
The survey combines both advanced and traditional measurement methods, brought together by Konecranes' proprietary software and skilled survey technicians to provide an extremely accurate geometric analysis of each crane.
When performing a CraneQ inspection, expert Konecranes technicians look for key indicators such as: abnormal or premature wear or failure of structural components such as wheels, rails, connections, bearings and guide rolls; excessive noise; suspected skewing and/or square issues; structural deformation; and positioning, moving and driving issues.
According to Konecranes Consultation Services Manager, Joseph Cefai, "Cranes that are straight, square, and aligned experience less repair costs and are safer and more reliable. Conducting a CraneQ survey can identify the root of a problem and avoid unnecessary and costly downtime."
CraneQ can be coupled with Konecranes' other consultation services such as RopeQ magnetic rope inspection and RailQ crane runway survey to give a complete look at the condition and alignment of all elements of a crane.
Konecranes
1300 937637
www.konecranes.com.au