GENIE CELEBRATE 50 YEARS WITH GOLDEN LIFT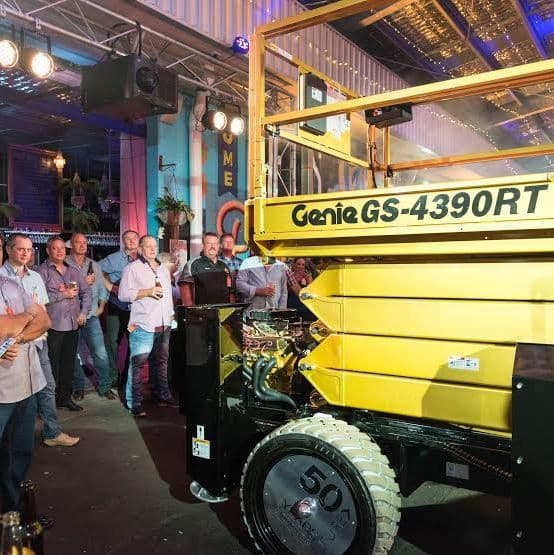 Genie celebrated 50 years of operation, and the launch of its new 360 Support initiative, at their annual Customer Appreciation Night earlier this year. 
Matt Fearon, president of Genie, said that "our success includes operations in 80 countries and on 6 continents, which isn't bad for a small operation that started in Seattle Washington."
The event was populated by 150 of the "heaviest hitters" from the Aerial Work Platforms industry in Australia, and celebrated their achievements alongside the work of Genie.
"When we reflect on the success of Genie, it's been about listening to customers and having outstanding aftermarket support, which is being carried on in Australia by the Genie 360 Support program. It's also been about continuous improvement," said Fearon.
As a highlight for the show, the Genie team rebuilt a 10-year-old Genie GS 4390 scissor lift. Painted in 'celebratory gold' (and sporting custom rims), the lift stood for the cooperation and success that took Genie to where they are now.
"It's been successful for 50 years," said Fearon, "and we are already looking forward to what we will accomplish in the next 50."