GEMÜ extends diaphragm valve range
05-05-2014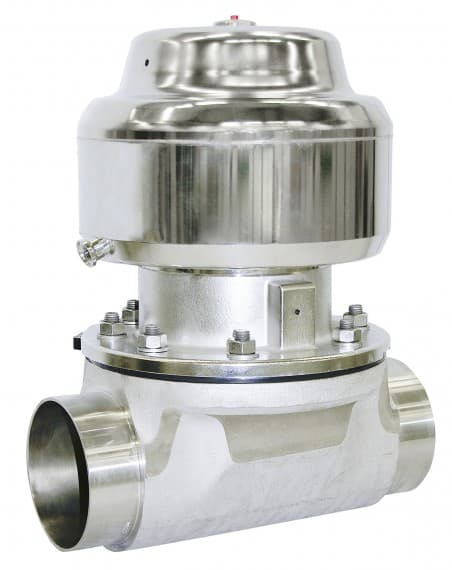 German-based valve specialist GEMÜ has added two additional nominal sizes to its product range of the 650 series, designed for use in sterile applications.
The actuator design of this piston actuated 2/2-way diaphragm valve is ideal for food and beverage and pharmaceutical industries.
The product range has been extended with the addition of the DN 80 and DN 100 nominal sizes, ensuring product continuity from DN 4 to DN 100.
The new sizes cater for customers looking for a compact diaphragm valve in the corresponding nominal sizes.
The GEMÜ 650 valve has an easy-to-clean stainless steel actuator and is equipped with an optical position indicator as standard.
GEMÜ is one of the world's leading manufacturers of valves, measurement and control systems. GEMÜ specializes in sterile valve applications in the pharmaceutical industry and biotechnology industries.
For further information visit: www.gemu-group.com