GEARWRENCH PLIERS OFFER STRENGTH AND DURABILITY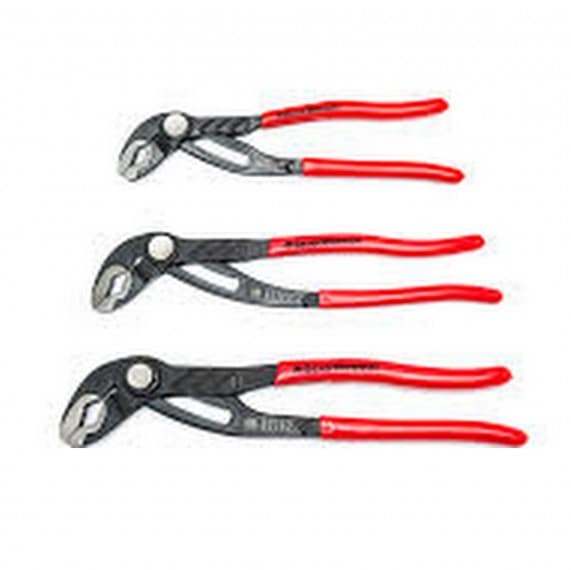 GearWrench has reinvigorated the standard tongue & groove plier with stronger capacity and double the jaw locking positions than the standard set of pliers.
Quicker and easier to adjust, you spend less time finding the best position.
The pliers are also taking leaps in superior strength and durability with their Chrome-Vanadium steel forged body, and offer a protective anti-rust clear coating. 
Compared to the other leading tongue & groove pliers brands, they are lighter, provide more locking positions, adjust positions quicker, offer more reach with longer jaws and greater grip with wider openings.
The handles are professionally dipped improving gripping comfort, optimal handle span, ability to keep clean, and resistant to gasoline, brake fluid and anti-freeze.
GearWrench pliers are available in three variations – 8", 10" and 12" individually, or as a set of all three.
All GearWrench Push Button Tongue & Groove Pliers exceed ASME performance requirements.