GEARWRENCH BRIGHTENS UP THE JOBSITE
12-10-2015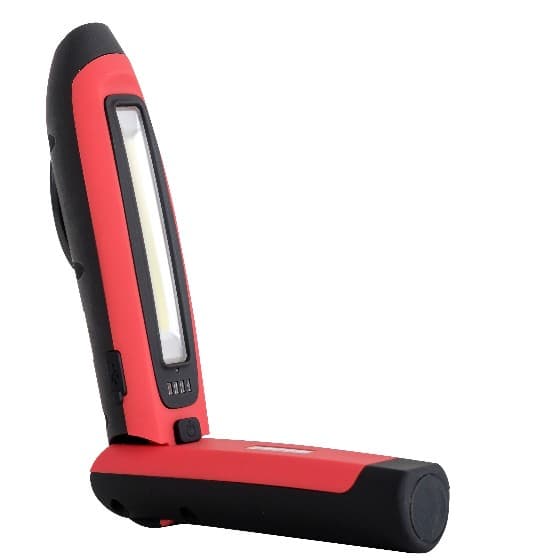 Working without light on the job is something nobody enjoys, and is definitely unsafe. The new GearWrench LED light has been designed to solve this problem, illuminating your work with a much needed ray of light.
The GearWrench LED light is one of the brightest hand held inspection lights on the market, providing a bright 380 lumens of illumination that will last 5 hours of continuous use. This light also boasts three handy settings to illuminate any situation at the touch of a button: torch mode, 50% light, and 100% light.
Perfect for the handyman, tradesman, and DIY enthusiast alike, the light will work for you, regardless of how full your hands are. The mounting magnets on the back and base, and the convenient hanging hook, allow you to mount the light wherever you needed it, and make sure it stays there.
For those working in tight spaces, the GearWrench LED light can be rotated 150 degrees to allow access to all those hard to reach places. The innovation doesn't stop there, with the LED light capable of being charged via a PC or via wall mounted socket with an included USB charger.
GearWrench has made their latest LED light one of the most competitively priced on the market, with no other brand name light coming close to price and brightness.
GearWrench
Site: www.gearwrench.com.au
Phone: 02 6021 6666