GEARHEADS ENABLE PRECISION TORQUE AND SPEED CONTROL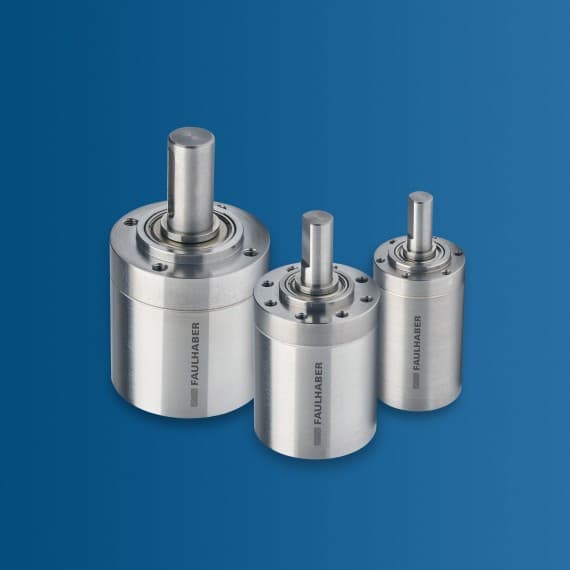 Faulhaber's new metal GPT planetary gearhead family, available in Australia from Erntec, combines compact dimensions, high torque and very fine graduations of the numerous gear ratios. It is extremely robust and is tolerant of both frequent and sudden load changes. These high-efficiency gearheads can be combined with many different motors and various shaft configurations.
The pure metal GPT gearheads are available with diameters of 22, 32 and 42mm, and achieve performance values comparable with more expensive technologies on the market such as ceramics. They are rated for continuous speeds of 10,000rev/min, and can support input speeds up to 20,000rev/min in intermittent mode.
The 42GPT Series can sustain an intermittent torque up to 25Nm within a length of just 71mm.
The gearheads can be equipped with up to four reduction stages Each stage is individually optimised to achieve the highest power in terms of torque and speed an important feature of the product family is the high number of available gear ratios and their very uniform distribution.
The new GPT family is also particularly suited for accurate positioning applications thanks to its very low backlash characteristic.
Erntec
03 9756 4000
www.faulhaber.com