GATEWAYS MAKE THE LINK FROM AUTOMATION TO UTILITIES
20-07-2017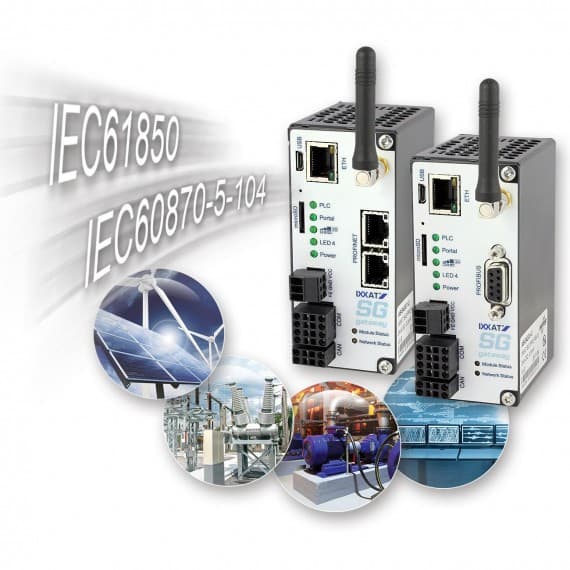 Although the majority of industrial communication between devices and systems uses fieldbuses or industrial Ethernet, today's infrastructure and energy networks are based on other protocols, such as IEC61850 and IEC60870-5-104. CAN Automotion now offers the latest Ixxat SG-gateways from HMS to address the increasing need for data exchange between these two worlds, offering a wide protocol coverage and easy integration.
The SG-gateways cater for applications that need to connect between the IEC61850 or IEC60870-5-104 protocols and standard fieldbuses such as Modbus RTU (master/slave), Modbus-TCP (client/server), Profibus, Profinet, Ethernet/IP, M-Bus, as well as digital I/Os.
The gateways can be used to connect SCADA systems with industrial devices and machines in the field, serve as gateways between individual power producers and energy management software in virtual power plants and demand-response applications, or as means to enable a connection from intelligent electrical devices to PLC systems from various automation vendors.
The SG-gateways are easily configured and programmed using the WEB-PLC-Tool software with a web-based programming interface. And, thanks to its onboard 32bit processor, the SG-gateway can process up to 8192 variables, and so can be used in complex systems with multiple signals and messages and high data throughput.
CAN Automotion
03 9568 4432
www.canautomotion.com.au