GATEWAY ADDS SERIAL TO ETHERCAT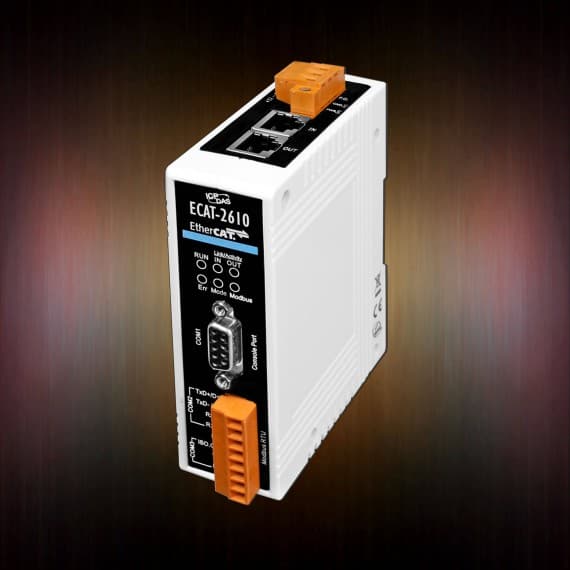 ICP Australia now offers a simple means for connecting serial devices to an EtherCAT control system with no need to make any changes to the device. The ECAT-2610 EtherCAT to Modbus RTU gateway can be used with any serial RS-232/422/485 based equipment.
The gateway performs an intelligent protocol conversion and presents the serial data to the master PLC/controller as easily processed I/O data.
The ECAT-2610 Communicator is based on a powerful MCU that efficiently handles network traffic. It supports 256 word input and output data, with a maximum baud rate of 115,200bit/s. The device is compatible with any PLC with EtherCAT support.
ICP Electronics Australia
02 9457 6011
www.icp-australia.com.au