Gates opens its doors at QME 2012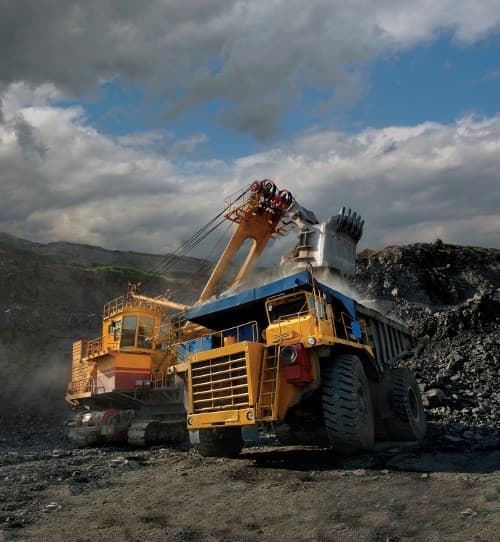 Whether you need to convey materials or move equipment, Gates industrial belts and hydraulic hoses will provide the application coverage you need for your project whether large or small. Gates Australia will feature a full line of industry leading hose and couplings, including Gates MegaSys range at this year's QLD Mining and Engineering Exhibition.
MegaSys comprises of both spiral-wire and braid-wire hose assemblies designed and tested to 1,000,000 and 600,000 impulse cycles respectively, 2-3 times more than the SAE requirement.  Even more remarkable the tests are conducted at tighter bend radii, up to a third of the minimum SAE bend radius.  This means extended hose life, more flexibility for easier routing and an overall lower cost of ownership.
Ideal for mining applications, MegaSys is both FRAS & MSHA approved, constant pressure available up to pressures of 550 BAR (8000 PSI), and colour coded for easier and safer identification.
Ask about MegaSys, our fully integrated hydraulic hose and coupling system offering a combination of technology, performance and flexibility that is unmatched by any other hydraulic product on the market today.
If you're serious about safety, you must prevent accidents that can occur from a failed hose. The Gates Lifeguard system offers a true line of sight protection against hose failure helping to protect people and the environment.
Equipment operators working within a meter line-of-sight of a hydraulic system know the potential for problems - personal injury, fluid burns and injection, fires and explosions, electrical shock and mechanical failure. The double or triple layer of LifeGuard sleeve effectively shields you against these hazards.
Also, the use of Gates energy efficient belt drive systems on your processing equipment can help to prevention downtime and increase production.
With Gates v-belts and synchronous belts you also get the industry's most experienced, field sales experts.
Gates can provide on-site engineering solutions and hold preventive maintenance seminars, which can be invaluable in reducing your facility's downtime and achieving significant energy savings.  
Gates synchronous belt drives are the ideal replacement for roller chain drives. They offer similar performance capabilities while reducing weight, mess and maintenance, while lasting up to three times longer.
Constructed with high-tech materials such as EPDM, Gates industrial V-belts are designed to withstand today's demanding applications, outperforming and outlasting competitive products.
Gates has over 100 years of experience designing, engineering and manufacturing belts and industrial hose and hydraulic solutions.
For learn more visit Gates at Stand 1079 at QME, Mackay Showground from July 24-26.
Gates Australia
Ph: 03 9797 9666
www.GatesAustralia.com.au