| Article appears in February 2020 Issue
GASSING ABOUT COMPRESSED AIR IN THE TOP END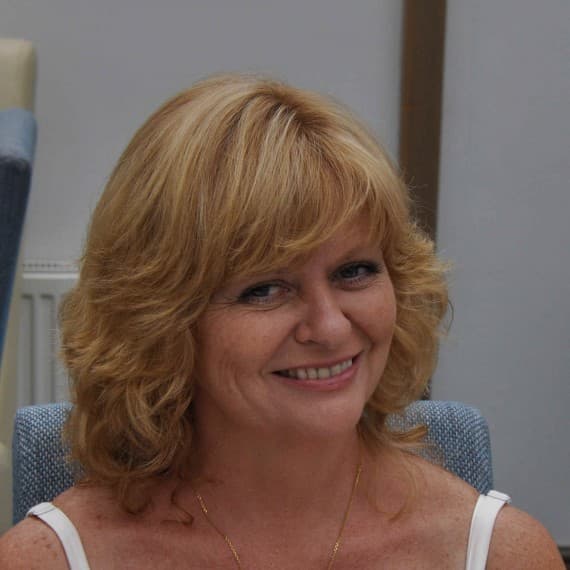 After 15 years in the Top End, Compressed Air Australia is transforming safety and energy efficiency right across the country. Which means life is quite literally a gas for June Lindsay-Lorman, Director of the Darwin-based compressed air specialist.
June Lindsay-Lorman likes to say that the company she helps run is "a breath of fresh air", as it's on a mission to do more than simply shift product. Compressed Air Australia has set itself broad industry wide goals aimed at maximising efficiency and dramatically cutting energy costs while improving all round safety for compressed air users.
And it's doing this with latest Exair products that amplify existing room air to maximise efficiency – making them a safer and more efficient replacement that literally pays for itself compared to some of the homemade compressed air solutions still in use, some of which are "unsafe" according to June.
Laurence Marchini caught up with June recently to find out how the mission was progressing. Before getting into specifics he discovered that Compressed Air Australia now offers a range of products in keeping with an industry leader. The comprehensive list includes: air amplifiers, air knives, air nozzles, optimisation products, air wipes, safety air guns, air fuses, in-line regulators, vacuum generators and air operated conveyors.
The range also extends into liquid atomising nozzles, industrial vacuums, vortex tubes and applied products utilising vortex tube technology, such as coolers for electrical cabinets and ionising products to eliminate static electricity.
Naturally, in line Compressed Air Australia's commitment to boosting user safety, all of these products meet CE requirements, OSHA and WorkSafe Australia standards for dead-end pressure and noise exposure, as well as RoHS compliance.
Laurence then asked June how business was progressing generally, particularly as more and more businesses are seeking to boost energy efficiency and compressed air applications are famous using large chunks of electricity or gas.
JL-L: 'Things are going well. With energy prices constantly on the rise, companies are looking for ways to drastically cut their use of compressed air. Our Exair products are designed to replace the homemade compressed air products that so many facilities have been using up to now.
In many cases, the Exair product retrofits into the existing application. And, they're ideal because they amplify surrounding room air. As an example, the Super Air Knife pulls in 40-parts room air to the one-part compressed air consumed.
LM: June, we all know that Australian industry is struggling with energy price rises. Has this helped you push your energy efficiency message?
JL-L: That's a resounding yes! We can help companies identify the homemade low efficiency products in their facility and make a recommendation for their replacement. In many cases, replacing homemade blowoffs with an Exair Super Air Nozzle drastically reduces air consumption and noise. The Super Air Nozzle pays for itself within 2 weeks.
LM: So, what sort of companies are coming to you now for help? Are they larger or smaller?
JL-L: Large and small. When a company upgrades to a high efficiency Exair product, the compressor runs less. We've found that, in some cases, they're saving enough compressed air that they can even turn a backup air compressor off.
LM: The other major aspect of your company's mission is to improve the safety of compressed air applications. Do you think that the safety culture has changed for the better in Australian industry over the last 15 years?
JL-L: There are still companies out there who manufacture products that are not safe. Exair on the other hand makes products that can operate at full line pressure but not breach the 30psig dead-ended pressure limitation.
We also have the Protect-Air HoseGuard that acts as an air fuse, so in the event that a hose is cut or damaged, the air is turned off immediately, eliminating whiplash hazard. And, Protect-Air ToolReg inline regulators, have automatic secondary pressure relief that eliminate accidental activation of the pneumatic tool once disconnected from the compressed air line.
This is a crucial safety feature when working with nail guns and staplers.
LM: Do these improved safety features only relate to the safety of compressed air systems? Or do they make using compressed air a safer power source option for other applications?
JL-L: We think it applies to the overall safety of personnel and equipment.
LM: Finally, I do have to ask the question, what's it like running a nationwide business from Darwin? Has it been a problem? Or is Australia getting smaller?
JL-L: It's no problem at all. We have great coverage throughout the country. The key is our distributor network. They know our products well and cover most of the primary business centres in Australia.
Compressed Air Australia
1300 787 688
www.caasafety.com.au