GAS GIANT DODGES TAXES
05-12-2017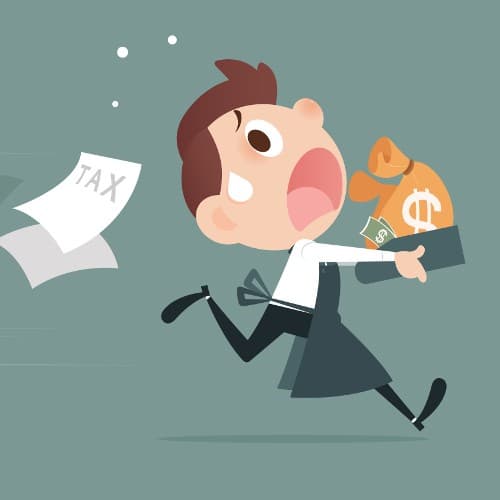 Energy giant ExxonMobil has not paid any corporate income tax in Australia in at least two years, despite harvesting more than $18 billion from the nation's natural resources, according to three of the company's workplace unions.
Tax campaigners accuse the company of cashing in on Australia's soaring gas prices, but avoiding paying tax on its profits by sending much of its money to a network of offshore companies, some based in notorious tax havens.
In a global environment where the Panama Papers and Paradise Papers have made the phrase "tax avoidance" a dirtier phrase than ever before by highlighting the sheer scale of avoidance companies like Apple and Nike engange in, these accusations are likely to hurt ExxonMobil's prospects. 
The company dismissed the unions' claims as "misinformation" and said it paid state and federal royalties on its Australian operations as well petroleum resource rent tax and corporate tax.
But in Victoria, where ExxonMobil runs the giant Esso Longford gas plant supplying much of the east coast market, the state government wants an investigation, saying Australians expect a fair return from companies profiting from the nation's natural resources.
The Electrical Trades Union, the Australian Manufacturing Workers' Union and the Australian Workers Union recruited the Tax Justice Network (TJN) to examine Exxon's tax affairs and say the network has uncovered tax avoidance on a massive scale.
The TJN says Exxon is more aggressive in minimising its tax than Chevron, which agreed to a settlement believed to be worth more than $1 billion this year, after being taken to court by the Australian Taxation Office
Exxon is the latest large corporate player to be revealed using "related party loans" to its overseas entities to minimise or avoid Australian taxes, the unions and the TJN allege.
The network says it has uncovered a bewildering array of least 575 Exxon-linked companies incorporated in the Bahamas, one of the tax havens recently exposed in the Paradise Papers scandal, including at least three with direct links to Australia.
Victorian Treasurer Tim Pallas said on Sunday that allegations of tax avoidance needed to be fully investigated.
"Victorians and Australians alike deserve fair compensation for our resources, in particular those that are exported overseas," Mr Pallas said.
"Any allegations of tax avoidance should be fully investigated."