Gas crisis 'threatening 200,000 jobs'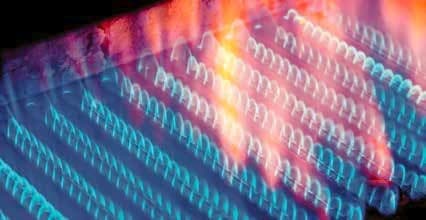 Almost 200,000 Australian jobs could be lost and up to $28 billion in economic value wiped out, unless manufacturers get access to cheaper natural gas, a new report has warned.
A coalition of Australia's largest manufacturers has urged federal and state governments to intervene to ensure competitively priced gas remains available to Australian manufacturers.
A new analysis released by Manufacturing Australia warns that a gas supply crisis is about to hit Australia's East Coast because gas currently devoted to domestic manufacturing is being diverted to export.
This means Australians will have to pay one of the world's highest gas prices despite having one of the world's largest supplies, the report finds.
Natural gas is essential to many manufacturing industries, making up 15- 40 percent of the cost base of common products like fertiliser, alumina, cement, bricks and roof tiles.
The chairman of Manufacturing Australia, ex-Pacific Brands chief Sue Morphet, said:
"We need the Government to intervene because we need to ensure that there is good, competitively-priced natural gas available in the quantities that we need.
"Otherwise, there could be almost 200,000 Australian jobs that could go over the next five years."
Ms Morphet said there could be a loss of 12 per cent of the manufacturing value-add. This is significant because the value-add of manufacturing is about $160 billion.
"We could lose up to $28 billion a year," she said.
And job losses would be spread across a broad range of energy intensive manufacturing activities. This would include agriculture (fertiliser production), aluminium, construction, glass products, bricks and paper.
"They'll all lose jobs," Ms Morphet warned.
Manufacturing Australia says the report estimates that half the jobs to be lost would be in manufacturing, while the other half would be in other sectors that will suffer from flow on impacts.
"We believe that there's about 9 per cent of direct employees, plus their add-on, which has been the big deal with Ford over the last week. It's not just the Ford jobs that go, there's all the add-on jobs," Sue Morphet explained.
"We believe that there will be double the number of jobs in total. So there's the 100,000 manufacturing jobs, and then there'll be the 100,000 add-on jobs."
Ms Morphet said that if Australian manufacturing was to be competitive and sustainable over the long term we need to review and rethink the way that the sector is supported.
"Rather than asking what the cost of intervention is, governments should be asking what is the cost to the nation of doing nothing," Ms Morphet said.
Ms Morphet said there were several options available to Governments to strike a balance between exports and domestic value adding to gas.
These include introducing a National Interest Test for export such as in Canada, 'use it or lose it' provisions, reserving a small percentage of gas for domestic market use such as in Western Australia or other arrangements such as royalty arrangements or tax incentives.
She said such measures existed in other gas exporting countries without deterring investment in gas exports, and delivered a return to the nation much greater than Australia's reckless policy of unfettered exports.
"The bottom line is that intervention by State and Federal governments is urgent and necessary, before our energy advantage is sent offshore permanently."