Published 25-03-2019
| Article appears in February 2019 Issue
GANTRY CRANES BOOST SAFETY, EFFICIENCY AND PRODUCTIVITY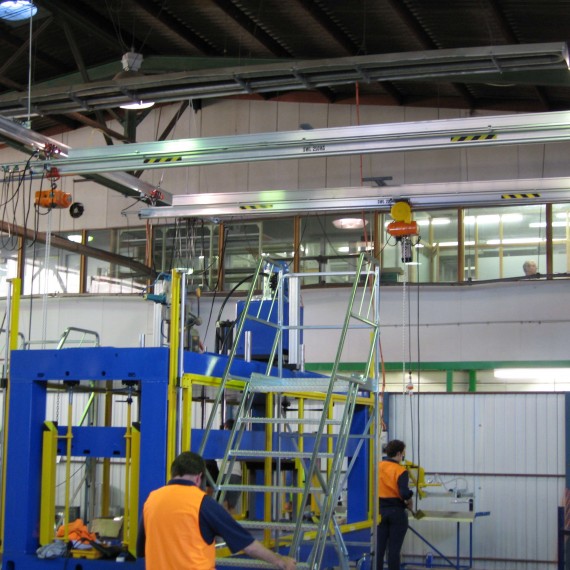 In the words of Safe Work Australia, "A hazardous manual task is where you have to lift, lower, push, pull, carry, hold or restrain something. It can include: repetitive movement, high or sudden force, sustained or awkward postures."
For any company that has assessed any of these risks as being a potential problem in the workplace, then an overhead gantry crane could be a cost-effective and efficient way to reduce that risk.
A well-designed crane can take the stress off shoulders, backs and knees by doing the lifting and moving. And a well integrated lifting mechanism can avoid sudden force with smooth movement, and avoid awkward postures by accessing items from a comfortable height or angle.
By making it simpler to lift and shift items around the workspace, a gantry crane will therefore not only improve safety, but create a better and more efficient workflow. By taking the strain off employees' bodies, the crane will again not only improve safety, but increase productivity by reducing fatigue throughout the day and in the long-term.
Bomac's customer Brikmakers reported a "100% increase in efficiency" from the Altrac crane installed at its WA manufacturing facilities late last year – and that's an impressive efficiency gain from a single piece of equipment.
Although Bomac can't guarantee everyone a 100% increase in efficiency, the company does guarantee a crane that is custom designed to specific workplace needs and made in Australia from the highest quality Australian raw materials.
Bomac Engineering
03 9796 5300
www.bomac.com.au