| Article appears in August 2019 Issue
FUTURE OF WASTE AND RECYCLING ON SHOW AT EXPO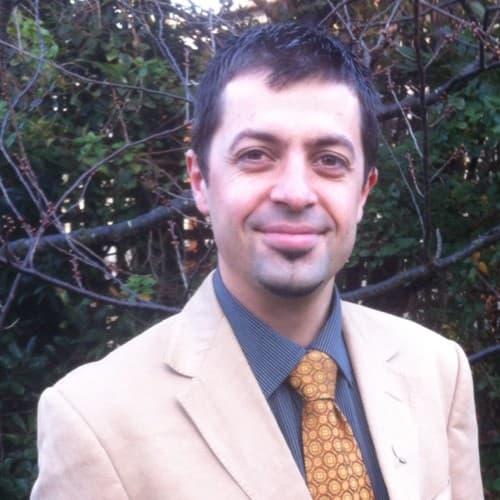 Demian Natakhan, Enhar: "Landfill solar puts unproductive land to a valuable use"
Waste Expo Australia, the country's largest and most comprehensive waste management and resource recovery conference and exhibition, has launched registrations for this year's event, which will return to the Melbourne Convention and Exhibition Centre on 23rd and 24th October.
Hosting more than 120 brands and featuring more than 100 speakers across three conference stages, it will be where the industry converges to revolutionise Australia's waste management processes.
This year's Expo offers premium free-to-attend conference content across the Waste and Wastewater Summits, which cover seven streams attracting the largest gathering of waste management and resource recovery professionals in Australia.
The Waste Summit, sponsored by Oceania Clean Energy Solutions, will cover six streams: resource recovery, waste-to-energy, collections, landfill and transfer stations, construction and demolition waste, and commercial and industrial waste.
Key speakers will include Victorian Minister for Energy, Environment and Climate Change Lily D'Ambrosio, Victorian EPA CEO Dr Cathy Wilkinson and NSW EPA Acting Executive Director for Waste Strategy and Policy Dr Kar Mei Tang. Other national and state-based bodies will be represented, along with case study presentations from local governments.
Leading off on the first day the Waste Summit, a panel will discuss the pressing issues surrounding Australia's waste-to-energy sector.
Panel member Demian Natakhan, Consulting Director of Melbourne energy consultancy Enhar, will discuss the status of landfill solar generation and propose that the final resting place for municipal waste may be the beginning of new energy generation.
"Solar farming on former landfill sites offers a way to put otherwise unproductive land to a valuable use," he says.
"Where landfill gas is already collected in sufficient quantities to fire power generation, solar can be added onto existing grid infrastructure.
"In sites with lower landfill gas volumes, new solar generation with grid upgrades can unlock significant solar generation, avoiding the competition between solar farming and productive agricultural or industrial land."
The challenges and opportunities in wastewater treatment will be the focus of the Wastewater Summit, sponsored by EnviroConcepts.
Waste Expo Australia Event Director, Cory McCarrick, says the event continues to grow, with more speakers and suppliers involved this year than ever before.
"We have seen an increase in the total number of exhibitors this year to 120 and around 50 of these are exhibiting for the first time at Waste Expo Australia," he says.
Some of the key exhibitors this year include Bost Group, Cleanaway, Caterpillar, HSR Southern Cross, Tricon Equipment, Applied Machinery and Hitachi.
"Add to this list our impressive line-up of speakers, there is no other waste event in Australia that gives you access to such thought-provoking content that address the major issues facing the industry coupled with the opportunities to be immersed among the key players and products for free."
Waste Expo Australia is co-located with All-Energy Australia, Energy Efficiency Expo and ISSA Cleaning and Hygiene Expo, forming the nation's most significant showcase for the waste, recycling, wastewater, renewable energy, energy efficiency and cleaning industries.
Registration gives access to all four events on Wednesday 23rd and Thursday 24th October from 9am to 5pm each day. Registration is available on the conference website. 
Waste Expo Australia
02 9422 2955
www.wasteexpoaustralia.com.au