THE FUTURE OF TRANSPORT AND LOGISTICS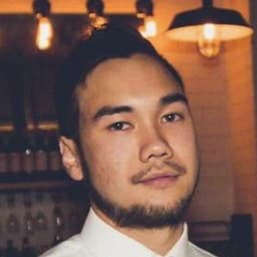 There are many challenges facing the transport and logistics industry as we head into the third decade of the new millennium. The past few decades have seen the rapid growth of technological innovations. These technologies and processes continue to push the boundaries of logistics, all for the benefit of the consumer.
When a transport and logistics provider looks into the future, it doesn't see obstacles. What it sees are opportunities to further improve its products and services.
Globalisation defines the future of transport and logistics. Both mature and emerging markets are now important parts of a company's growth strategy.
Logistics providers have to keep up with the growing need of companies to go "international". Providers have to think about expanding their reach to untapped markets to meet these demands.
Logistics solutions providers also have to take cognisance in the fact that the workforce of today is already tech-savvy. Mobile technology platforms provide companies and the workforce with the means for more efficient communication and management.
But they do need to institute systems and processes that will make it a lot easier for the average consumer to avail themselves of their services. Transport and logistics providers have to take advantage of the world's preoccupation with social media platforms and other web-based apps.
The advent of electronic commerce revolutionised the way people purchase products and services. They are no longer content on a single means of delivering their orders. They want options. But at the end of the day, they want faster yet cheaper delivery of their orders.
The same is true of suppliers. Multiple channels are now the name of the game.
Companies have to adjust their fulfilment practices to cope with the changing demands of consumers. Logistics providers have to cope with these changes as well. They have to think of better and more innovative ways to meet the needs of both consumers and suppliers.
The introduction of ride-sharing platforms is creating enthusiasm in the trucking industry. Such platforms empower the consumer with the transportation of their goods. Companies can also have better control of their inventories.
These changes are important pieces of the puzzle for logistics providers to continue thriving in the future.
The future holds a lot of promise to the thriving transport and logistics industry. With an ever-changing global landscape, there is only one thing that these providers can do. They have to learn to adapt to these changes or perish like the dinosaurs.
Jordan Packer is Operational Manager of Effective Logistics in Melbourne, specialising in freight forwarding, warehousing, goods transportation, and logistics (including third-party logistics).