FUTURE SUBMARINE PROGRAM TO REVITALISE SA MANUFACTURING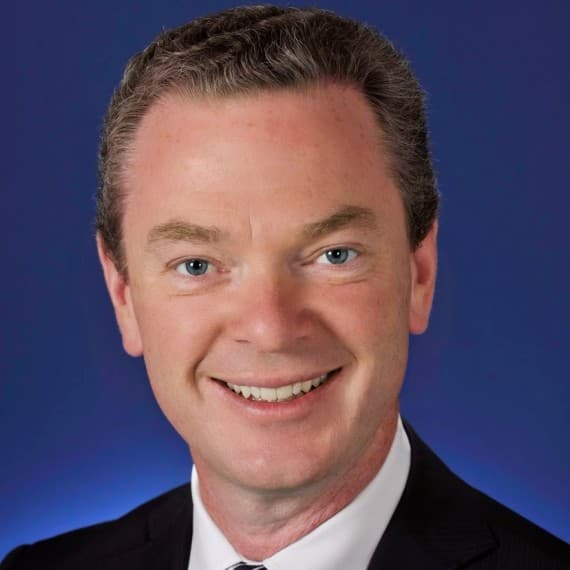 'Our continued investment will deliver jobs and encourage innovation'
Christopher Pyne
Minister for Industry, Innovation and Science
The Government's announcement that the nation's next generation of submarines will be built in Adelaide is more than just great news for South Australia – it is an unprecedented level of investment that will deepen our industrial and advanced manufacturing capability.
Along with the continuous build strategy for naval warships, it also secures the future of Australian shipbuilding.
French company DCNS has been announced as the Government's preferred international partner to design and build the 12 Future Submarines (subject to further discussions on commercial matters).
At over $50 billion, this is the largest and most complex defence acquisition Australia has ever undertaken and it represents significant opportunities for Australian firms and workers across a range of sectors and professional and technical trades.
The Future Submarine Program is expected to create 2,800 hi-tech and manufacturing jobs — this includes an anticipated 1,100 direct jobs in Adelaide, where the submarines will be constructed, and a further 1,700 jobs through the supply chain. Jobs will include naval architects, mechanical, electrical and marine engineers, electricians and painters, as well as system integrators and project managers.
The program will be managed to maximise the opportunities for Australian firms to supply key materials, components and equipment, including the use of Australian steel.
In making the announcement last month, the Prime Minister described it as a "momentous national endeavour."
And he's right – from both a defence perspective and an industry perspective.
Australia's defence industry is a Fundamental Input into Defence Capability. Investment in defence represents a significant boost to Australian firms and, in particular, our advanced manufacturing enterprises that can drive new technology development and produce innovative solutions for Defence.
Manufacturing matters to Australia's economy: it remains integral to our nation's economy through its contribution to national output, employment, R&D performance and export income.
In 2014-15, Australian manufacturing employed around 900,000 Australians and contributed about $100 billion in Gross Value-Added in real terms to Australia's GDP.
The Future Submarines will be conventionally powered and regionally superior in terms of sensor performance, stealth and endurance. Australia's submarine will be a new design, to meet our defence capability requirements, and drawing on the best design and technology from France's deep experience with its Barracuda submarines.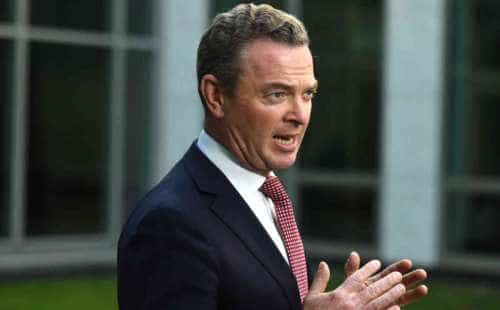 To put it simply, the Future Submarine will be a highly complex and impressive piece of kit. Building it is going to take advanced skills, materials, engineering, systems and technology – but Australia is up to the challenge.
We have a reputation for building cutting-edge defence capability.
Australia has developed computer systems for the Air Warfare Destroyer, manufactured high-technology sub-assemblies for the Joint Strike Fighter and the Super Hornet, and developed a ballistic protection system for the Bushmaster.
That reputation is set to be enhanced as we embark on the Future Submarine acquisition.
The commitment to an Australian build will create a sustainable Australian naval shipbuilding industry and provide the certainty that industry requires to invest in innovation and technology and grow its workforce.
It builds on the important announcement of the Defence Industry Policy Statement, which was released in conjunction with the Defence White Paper in February 2016.
Measures announced in this Statement will transform the defence industry. They will also help us to continue to capitalise on our strengths and enhance our global reputation for developing breakthrough defence technologies.
The cornerstone of the statement is $230 million for the Centre for Defence Industry Capability.
The centre's aim is to ensure the Australian defence industry is sustainable, internationally competitive, and aligned with our Defence capability requirements. The centre, which will be headquartered in Adelaide, will commence operations in the second half of 2016.
The Future Submarine announcement, along with our other commitments in this area, means the road ahead for Australian manufacturing is rich with opportunity.
Subject to further commercial discussions, the Department of Defence expects to commence design of the Future Submarine with DCNS this year.
More broadly, advanced manufacturing is one of six key high growth industry sectors of competitive strength and strategic priority where the Government is concentrating its investment through the $248 million Industry Growth Centres Initiative.
Growth Centres are working to lift the levels of collaboration between businesses, industry, research organisations and government in order to better capitalise on the excellent research and development undertaken and scientific knowledge generated in Australia.
We live in a rapidly changing world and one where Australia's Defence Forces need the highest levels of capability as they work to protect our interests nationally and overseas. The Government has the right policies and programs to ensure that Australian firms can meet the challenges and provide Defence with the best equipment to carry out its mission. Our continued investment in locally produced defence technology will generate benefits beyond local defence firms.
It will deliver jobs and encourage innovation for businesses and communities right across Australia.