THE FUTURE OF SHOES IS ALMOST HERE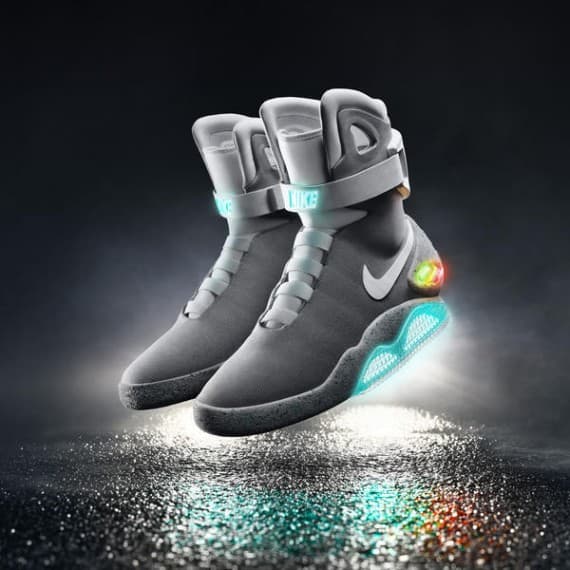 Almost 30 years ago, the future came to our tv screens, promising inside-out jeans, hovercars, expanding pizza, and hoverboards.
While nothing is stopping us from turning our jeans inside-out and taking a ride on a real-life hoverboard, our lives still feel a little empty. Something is still missing, before the future can really be said to be 'here'.
Nike has kindly filled this void, debuting a real, functioning pair of the iconic Nike Mag self-lacing sneakers they designed to suit inhabitants of the far-off year of 2015, never thinking they would become a reality.
"We started creating a thing for fiction, and we turned it into a fact," said Nike President and CEO, Mark Parker. 
"By imagining the future, we created a product that comes alive, with on-demand comfort and support when you need."
The Nike Mag features the archetype innovation, the power-laces, and integrates digital tech to produce a responsive system that senses the wearer's motion to provide real-time comfort and support.
While the full release and auctions of these limited edition shoes are slated for a 2016 spring release, there was nobody more fitting than Michael J. Fox to receive the first fully functioning pair.
When released, proceeds of the auctions will go towards supporting the Michael J. Fox Foundation, a charity dedicated to supporting and treating sufferers of Parkinson's disease.