Future-proof your business to reap the rewards tomorrow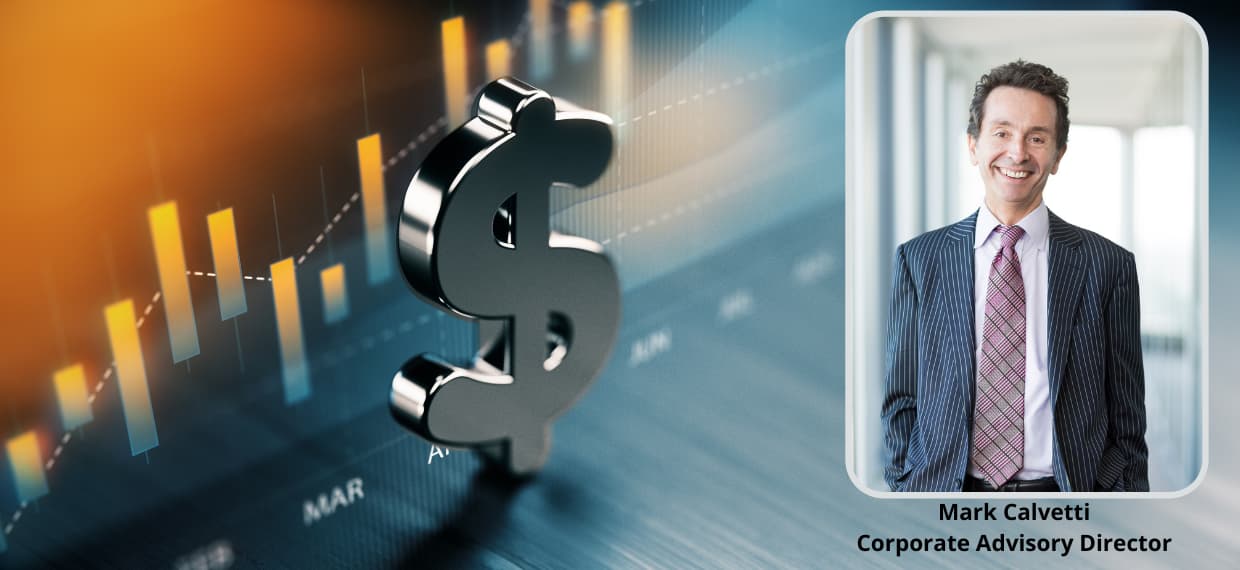 It's never too early to get organised to protect and maximise the future value of your business.
For most owners, their business is their number one asset, investment and income stream. Yet, according to recent research by accounting and advisory firm William Buck, 55% of owners do not have an exit plan. Failing to proactively plan for the future can result in a loss of income, limited options for exit and a failure to realise the full value of your most valuable asset.
Understanding your future exit is fundamental in determining the strategic direction of your business today.
Many manufacturing business owners take a one-dimensional approach to business succession, asking 'do I want to sell my business?', rather than taking a much wider view of where the business is positioned in its lifecycle, as well as the financial and personal needs of the owner or owners.
Approaching the issue from this angle would lead to asking better questions such as, 'how can I maximise the value of my business and prepare it for an orderly succession in the future?'
Understanding your options
Several exit strategies are available. Do you hand over the reins to the next generation, sell all or part of the business, or even consider going public? To achieve the right outcome for all key stakeholders, some important questions need to be considered:
Do you wish to continue owning the business? Are you ready to retire?
Is the business dependent on one key person ('key-man risk') and how can this be managed?
Is there a sufficiently capable management team to continue growing the business?
Is the business your main income-producing asset and how can this be unlocked?
What estate planning issues need to be considered?
Exiting a business is a two-step process. The first step involves determining your objectives and understanding the options available.
Issues to bear in mind:
When would you like to exit?
Do you understand the current value of the business and how it's derived?
What do you hope the business will look like in the future? How are you going to get there?
What are your expectations on sale?
Are there any impediments to achieving these expectations?
An advisor can work through these questions with you and develop a plan to improve the value of your business and align your personal and business objectives.
The second stage includes the practical steps involved in selling your business or handing it down to the next generation. Achieving a successful outcome in stage two often depends on the level of planning in stage one.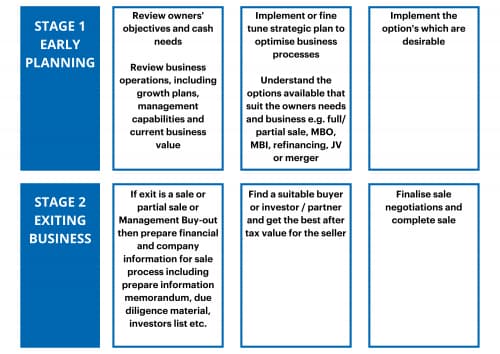 The planning process can be years in the making, so it pays to start early. We generally recommend preparing for the succession of a business at least three to five years prior to a planned exit event. 
Expert advice is essential to maximise the value of your business ahead of an exit. With the support of experts, such as an accountant, you can continue to focus on profitability and growth, rather than being distracted by the exit itself. 
To find out how William Buck Accountants and Advisors can assist you with your exit plan contact your local advisor.
Download your copy of William Buck's Exit Smart report here: https://williambuck.com/2022-exit-smart-survey/