FUTURE LEADERS NEED TO BE "SELF-DISRUPTIVE" FOR UNKNOWN FUTURE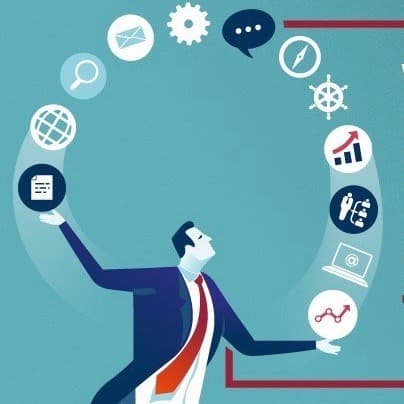 Leadership development needs to be reimagined as a career-long journey embedded in daily work. In complete contrast to the traditional approach, which was more linear and defined, this journey will embrace all the twists and turns of a modern career as a critical feature, rather than seeing them as a distraction.
While leadership succession was never quite as simple as a 'conveyor belt' of leaders progressing at a regular pace, with another always following behind, it's certainly no longer the case now. As organisations look to their traditional succession programs for future-ready leaders, they are more often than not coming up empty. The lack of future-ready leaders in-house and the coming talent crunch mean a new approach is needed.
US-based management consulting firm Korn Ferry's latest research report, The Self-Disruptive Leader, finds that just 15 percent of today's leaders are future ready. With such a limited pool, organisations have no choice but to focus on developing leaders from within, as the external market simply doesn't have enough leaders to go around.
But most organisations need a lot of work to build a culture of internal development. Even though they say the ideal ratio, based on current best practices, is 67 percent "building" new leaders and 33 percent "buying" them, organisations generally operate on a 50/50 "build" versus "buy" ratio to fill leadership gaps. This is a big challenge, and requires an equally big shift to meet it.
It's easy to make the case for change, but knowing what to do in response is far more complex. Planning now for a specific leadership need five years away just doesn't work, so leadership development must prepare leaders for an unknown future. It cannot focus on building a pre-specified skill set, but instead needs to be as nimble as future leaders will need to be.
Moving candidates between teams and divisions regularly will become the new norm, and careers will replicate the change and challenges that future leaders will be expected to navigate. The result is that leadership development is wholly embedded within the business, rather than viewed as a separate stream. In this way, organisations will nurture multiple potential leaders with diverse skill sets and holistic perspectives.
The mere fact of moving candidates through a series of roles isn't in itself 'development'. Embedding leadership development requires a significant cultural shift led by the executive team, and real goals and accountabilities by individuals.
Critically, it means thinking about talent as a system, including recruitment, compensation, training, development and succession planning. These may need a full overhaul to ensure that organisations widen and maintain a flow of diverse talent, especially of hard-to-find "self-disruptive leaders": highly learning agile, self-aware, emotionally and socially intelligent, purpose-driven, and assured but humble.
In beginning to develop this system, they should focus on three key points:
Develop new mindsets: Traditional leadership development focuses on skills and behaviours, but this needs to be supplemented with mindset development to successfully advance new self-disruptive leaders.
Open up leadership development opportunities: Leadership development must become available to more people. In the
 past, it has often been elitist and focused on a small number of individuals; it needs to move toward 
a collective model that empowers everyone in a company.
Foster "always-on" development: Organisations need to facilitate development not only by providing learning opportunities but by helping busy employees navigate training easily and rewarding them for learning. At the same time, individuals at all levels need to take ownership of their own development.
The usual routes to leadership aren't delivering the right kinds of leader. Embedding leadership as part of the organisation's talent system will empower individuals to embrace self-disruption. It really is about the journey.