The future glimpsed at Modern Manufacturing Town Hall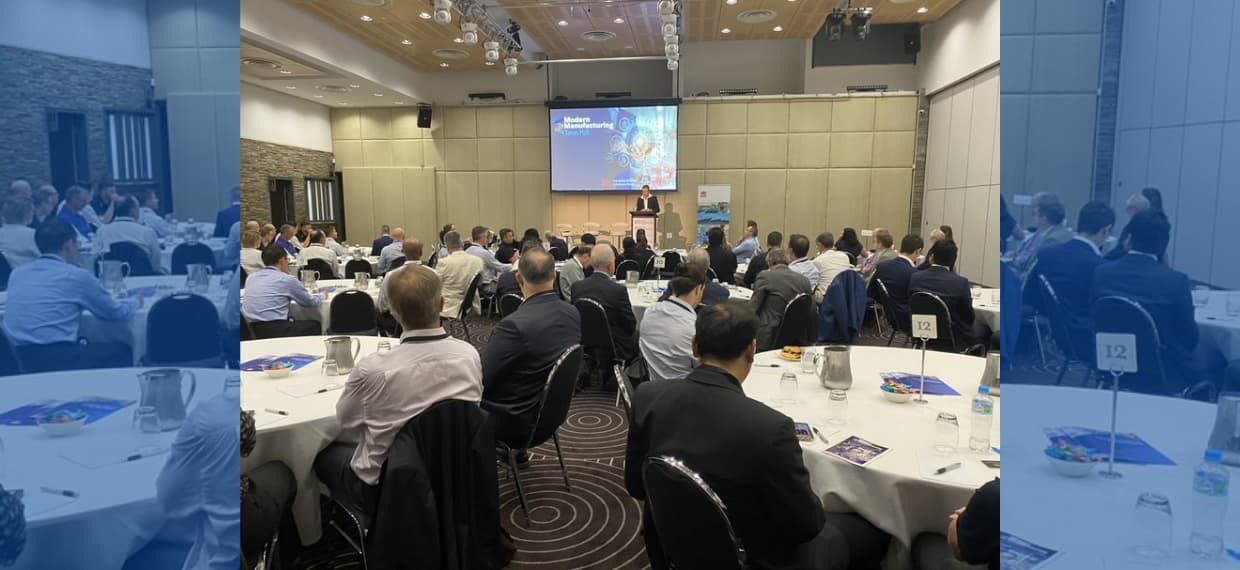 More than 100 industry leaders assembled at Sydney Olympic Park on Wednesday March 30 for the Modern Manufacturing Town Hall at Waterview Conference Centre.
International Exhibition & Conference Group (IEC) CEO, Marie Kinsella explained that the primary intention in hosting events which bring the industry and key stakeholders together,"...is to support manufacturers, particularly those in small-to-medium sized companies who may not be aware of the resources and funding available to aid in implementing advanced manufacturing techniques." 
Kinsell acknowledged that, having Investment NSW come on board as a Foundation Partner, manufacturers could be directly connected within a network that will nurture their growth and efforts to strengthen the NSW economy.
Supporting the sector
NSW Minister for Enterprise, Investment and Trade, Stuart Ayres addressed the event by video link. He said that, by becoming a founding partner of the Modern Manufacturing Expo, the NSW Government could continue to ensure its efforts to support the sector are made available to as many manufacturers as possible." 
Ayres also encouraged manufacturers who wished to take advantage of the financial assistance programs offered by the NSW government to grow their business are encouraged to apply for the Jobs Plus Program. 
"This is designed to reward companies that expand their economic footprint in NSW through job creation," he said. The program has $250 million in funding available to manufacturers, with the goal of creating 25,000 more jobs in NSW. Investment NSW says this will be achieved by reducing the cost of establishment and the financial risk while increasing speed to market. It includes a variety of support levers such as payroll tax relief, enabling infrastructure rebates and subsidised training package rebates. 
Companies that wish to participate will need to commit to creating a minimum of 30 jobs within their organisation by 30 June 2024. Applications are open until the end of June 2022 and must be made online through the Service NSW Jobs Plus Program website.