FUTURE FRIGATE COMBAT SYSTEMS UNIFIED
05-10-2017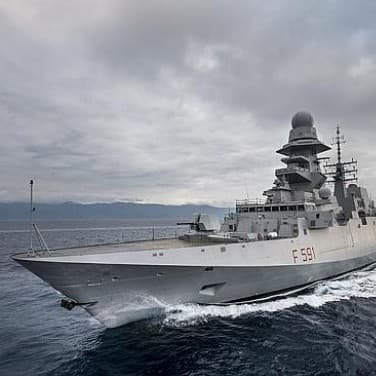 Prime Minister Malcolm Turnbull has announced that Adelaide-based Saab Australia will develop the combat management systems of all of Australia's future non-combat ship projects.
Saab will also partner with Lockheed Martin on the systems for the $35 million Future Frigates project which requires specialised high-end warfighting capabilities.
SA will be the "epicentre" of the work on the new systems, which will support hundreds of local jobs.
The Government believes the decision to maximise the Future Frigate's air warfare capabilities is vital considering the current international climate where rogue states are developing missiles with advanced range and speed — obviously referring to North Korea.
"Recent events in our region have proven that Australia's Future Frigates must be equipped to defend Australia from the threat of medium and long-range missile attacks," the PM said.
"This technology will enable the Future Frigates to engage missiles at long range."
The combat management system for the nine frigates will be provided by Lockheed Martin's Aegis Combat Management System, together with a Saab Australia's tactical interface.
The Government thinks this partnership means the Future Frigates would have the best capability to defeat threats above and below the surface, while also ensuring we maintain sovereign control of key technologies, such as the Australian-designed and built CEA phased array radar.
Defence Industries Minister Christopher Pyne said the announcement was good news for Australia's defence industry and particularly SA where the Future Frigates were being built.
"SAAB is headquartered in SA and will be the epicentre of the construction of these new combat management systems," he said.
 "This represents an investment of more than $1 billion of investment in the Australian economy, creating and sustaining jobs in SA across the country between SAAB, CEA and Lockheed Martin." 
In the past Defence had tendered separate combat management systems for each individual project.