Future of Australian car industry 'must include LPG'
31-08-2010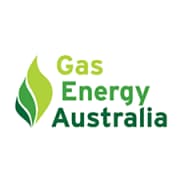 Gas Energy Australia, the national peak body representing the LPG autogas industry, has called on the major political parties to factor Australia's abundance of gas into their transport and manufacturing policies.
Increased use of indigenous transport fuels could reap significant environmental, energy security and community benefits, they claim.
"We welcome the commitment of Labor and the Coalition to maintaining a robust vehicle manufacturing industry", said Mike Carmody, CEO of Gas Energy Australia. "It is in everyone's interests to have a healthy manufacturing base."
"The LPG autogas industry is looking for the major parties' commitments to include LPG. There are half a million Australians driving LPG vehicles, and putting more on the road will help save automotive jobs, improve the environment and cut motoring costs for families."
The Association calls on a newly elected Government to commit to:
Mandating that Government fleets buy Australianmade vehicles that deliver budget savings and environmental benefits, and use indigenous alternative fuels such as LPG.
Maintaining funding for Commonwealth grants that help motorists buy new LPG models or covert existing cars. (The current scheme is due to expire in 12 months.)
Regulating that vehicles imported into Australia must be capable of converting to LPG.
Removing LPG vehicles from the recent FBT changes.
Supporting an industry task force to plan for a viable Australian LPG autogas industry including strategies to increase the take-up of new and converted LPG vehicles.
"Commitment is crucial. Right now there are 2000 businesses involved in converting and servicing LPG vehicles and they are doing it just as tough as the car manufacturers."
Gas Energy Australia has provided a detailed budget submission to the major parties and is working with other peak bodies and the Government on a strategic industry development program to increase the take-up of LPG vehicles.