FURTHER UPGRADE FOR COLLINS SUB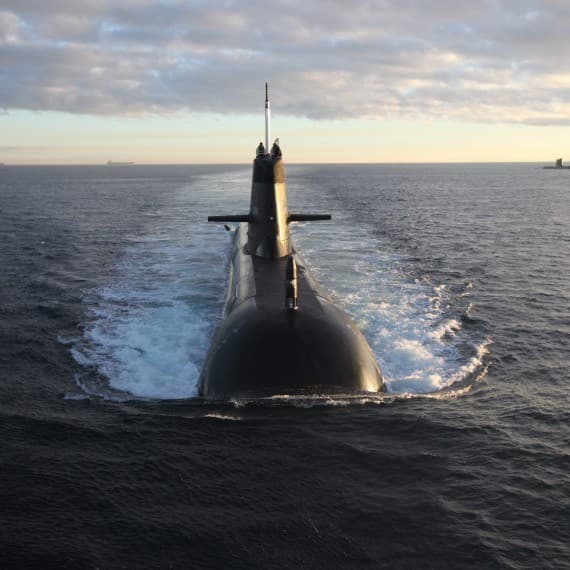 Australia's Collins Class submarine fleet is set to receive significant sonar upgrades this year in a project led by Raytheon Australia and Thales Australia.
In announcing the commencement of the upgrade programme, Minister for Defence Industry, the Hon Christopher Pyne MP, said that as the majority of the project is being delivered by Australian industry, it demonstrates the maturity of the national submarine enterprise.
"Australian defence suppliers are central to the sovereignty of our current and future military capability," Minister Pyne said.
"As a result of their continued demonstration of expertise, Australian companies will have an enduring role in keeping our submarines superior and safe."
Minister for Defence, Senator the Hon Marise Payne, added that the upgrades are critical to maintaining Australia's highly capable Collins Class submarine fleet until the introduction of the Future Submarines.
"The 2016 Defence White Paper clearly outlines the importance of a potent submarine capability to ensure our sovereignty and defend Australia," Minister Payne said.
"Submarines offer capabilities no other platform can provide, and that's why the Turnbull Government is committed to investing in the Collins Class fleet to maintain its advantage in an increasingly complex and uncertain strategic environment."
"Enhancing the Collins Class' high-end warfighting capabilities so they can continue to detect and locate other vessels, ensures it will be an effective deterrent to potential adversaries."
The project is valued at $542 million and the Australian industry content is approximately 70 per cent, creating more than 100 direct jobs.
51 jobs will be based in New South Wales, 25 in Western Australia, 21 in South Australia and 13 in the Australian Capital Territory.
"It's yet another sign of the strength of Australia's defence industry that the vast majority of this complex project will be done locally, creating jobs while delivering the capability our Navy needs," said Minister Pyne.