Fund to create 500 more jobs in the Illawarra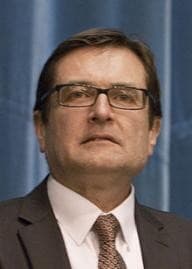 Government grants totalling $17.2 million are expected to create more than 500 new sustainable jobs in the Illawarra region of NSW.
The grants, to be allocated under the second round of the Illawarra Region Innovation and Investment Fund (IRIIF), are also expected to generate $48.8 million worth of investment. 
The Federal Minister for Industry and Innovation, Greg Combet, and the NSW Deputy Premier, Andrew Stoner, said the grants would be allocated to 25 innovative businesses in the region.
"These dollar-for-dollar co-investment grants will act as an enormous stimulus to investment in the region across manufacturing, information services, healthcare, tourism, professional services and education and training," Mr Combet said.
"They will create sustainable employment, expected to directly create 512 new jobs, while indirect employment in the supply chain and other service providers will grow even more significantly."
Mr Stoner said the Illawarra Fund was successfully helping industries to diversify throughout the region.
"The Illawarra fund was established by the Federal and NSW Governments together with BlueScope Steel to strengthen the region by stimulating investment and diversifying the Illawarra economic and employment base," Mr Stoner said.
"Manufacturing has played a significant role in the Illawarra and it's important these businesses are supported through the structural changes underway in the local economy."
BlueScope Steel General Manager of Steelmaking, John Nowlan welcomed the effective partnerships between government and business demonstrated by the co-investment grants.
"The scope of new projects submitted for assessment in the second round was outstanding. The Illawarra Fund has demonstrated how innovative this region is, as well as the importance of encouraging entrepreneurial ideas," he said.
Port Kembla's National Biodiesel Ltd is among the second round recipients. The company has been offered a $2.86 million IRIIF grant for an infrastructure project expected to total more than $14.3 million in investment and create 52 new jobs.
CSC Australia Pty Ltd, at Thomas, has been offered a $2.76 million IRIIF grant to create a Centre of Excellence within its Technology Park campus. The centre will include world leading IT services and security operations, and is expected to create 98 new jobs.
A grant of $653,719 has been offered to Alminco Pty Ltd to put towards a $1.3 million expansion of one of its Fairy Meadow facilities. The company designs and manufactures equipment for the underground mining industry and has plans to employ 10 additional trade and engineering staff.
Including Round 1 projects, the IRIIF is expected to directly create 888 new fulltime equivalent jobs and generate at least $90 million in total investment in the Illawarra.
The fund was established by the federal and NSW governments together with BlueScope Steel to strengthen the region by stimulating investment and diversifying the Illawarra's economic and employment base.
For a full list of Round 2 successful recipients and details of the grant projects visit: www.ausindustry.gov.au